Sources in law enforcement agencies have reported that gangs involved in firearms trafficking were detained in Moscow
weapons
. If you believe the reports of law enforcement officers, then all members of the gang were members of the radical Ukrainian group "Azov". According to the investigation, they took the weapon from the Ukrainian territory to Russia, carried out its implementation, and sent the proceeds to the Ukrainian accounts.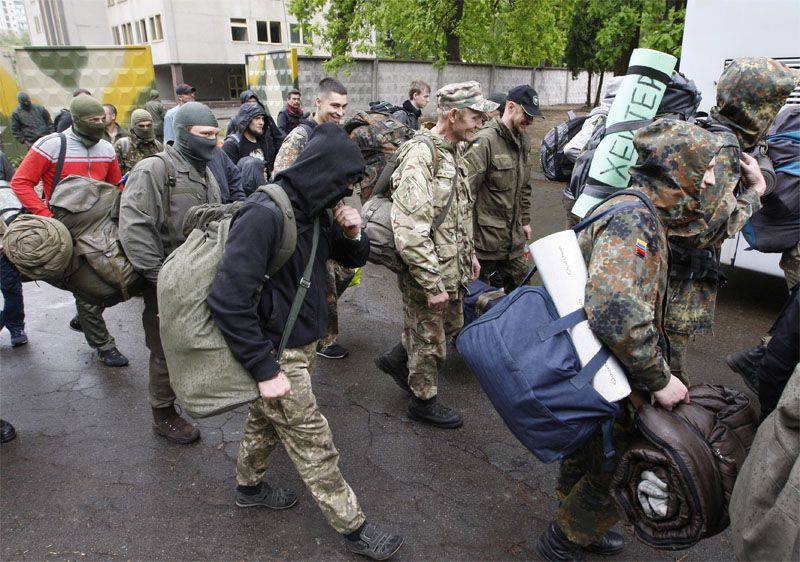 LifeNews
cites a statement from a law enforcement officer in Moscow:
Weapons were brought to Russia by representatives of nationalist movements who joined the "Azov" after the events on Maidan. Basically, they sold combat pistols and machine guns, which were brought from Kiev to Moscow, and then distributed in other regions of Russia.
It is also reported that the introduction of the Russian law enforcement officers into an extremist group helped identify the activities of the gang and the weapons transportation system to Russia.
Source
LifeNews
:
Several addresses were established in Moscow, where members of the "Azov" group lived, mostly they are Russian citizens who joined the National Guard.
If the gang group really consisted of members of the Azov group, this fact exposes the relative transparency of the borders, which can be used by representatives of other extremist movements. And this is truly an alarm bell.