October 30 The St.-Nevsky Shipbuilding Plant (SNSZ), St. Petersburg, launched the Alatau raid minesweeper of the 2015 project, which was built for the naval forces of Kazakhstan.
blog
Center for Analysis of Strategies and Technologies.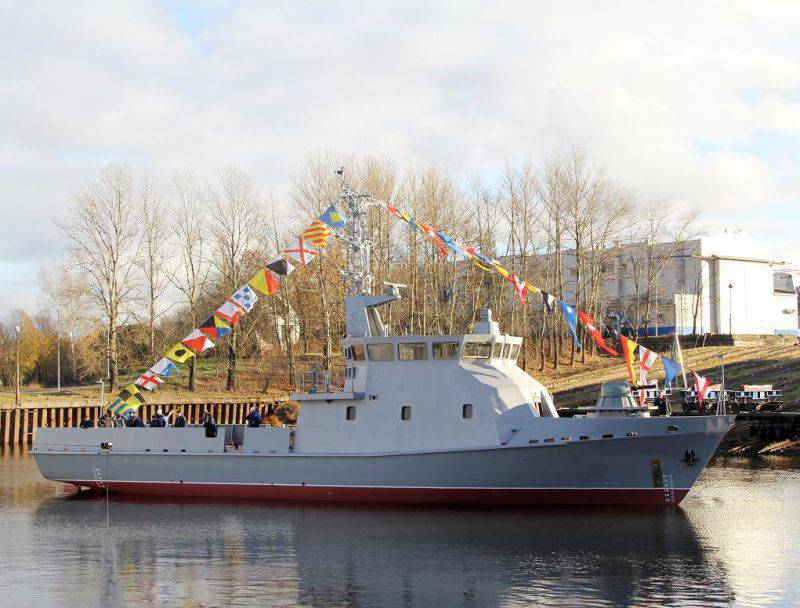 The construction contract for this ship was signed in the summer of 2013. The official ceremony of laying the minesweeper with a monolithic fiberglass hull, which was formed in the matrix by vacuum infusion, was 31 July 2014 year.
This ship of project 10750E, developed by specialists of Almaz TsMKB JSC, is a deep modernization of the project of raid minesweepers 10750 (code "Sapphire"), which were built from 1989 to 1996 for the Naval
fleet
USSR / RF. The main difference of the new option is the full-fledged equipment for the search for mines.
The construction of the second option minesweeper of the 10750 project of the Kazakhstan Navy has not yet begun.