Venezuelan authorities have allocated $ 480 million for the purchase of 12 Russian Su-30 fighter jets in order to strengthen the domestic Air Force, reports
MIC
With reference to the head of the Ministry of Defense of the country Vladimir Padrino.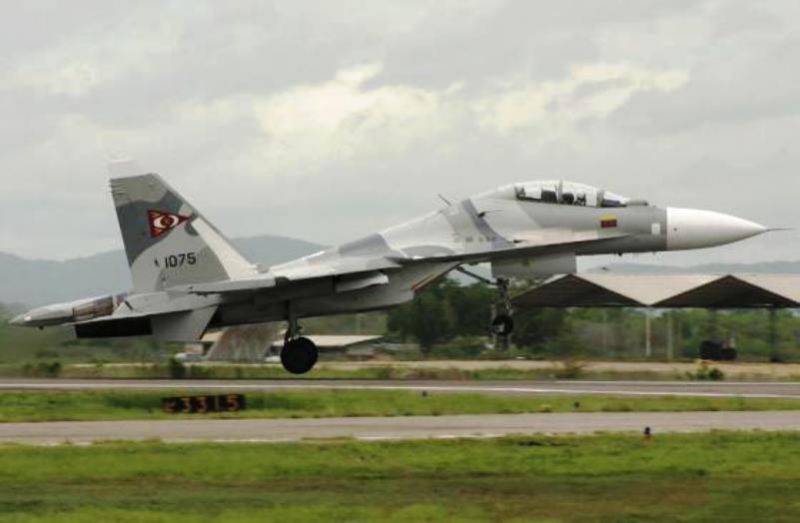 "The President of the country (Nicolas Maduro) gave the go-ahead to allocate 480 million dollars so that Su's aircraft could continue to defend Venezuelan airspace," said Padrino.
He noted that "the authorities consider it important, along with the expansion of efforts aimed at improving such areas as health care and education, also to continue strengthening the republic's defense capability."
The Minister stressed:
"Despite the sharp drop in world oil prices and the economic war against our country, the president is aware of the need for the armed forces to be provided (necessary) to fulfill the mission that they are prescribed by the constitution."
According to him, the Venezuelan Air Force currently has 23 Su-30 aircraft, and the new machines will significantly strengthen the existing fleet.