The Indian Navy yesterday conducted successful tests of the BrahMos supersonic missile from the board of the new destroyer Kochi, reports
MIC
with reference to tass.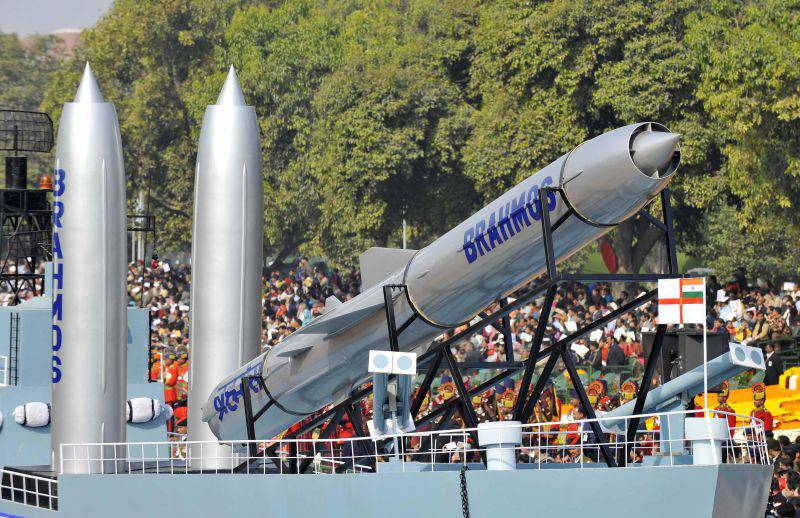 "The BrahMos missile was launched from the destroyer Kochi on another ship at a maximum range of 290 km," a military source told the agency. "She successfully hit the target."
The interviewee said that "Kochi was adopted by the Indian Navy 30 September, it is equipped with two vertical BrahMos launchers with eight missiles each." These ships belong to the project 15A, class "Calcutta".
The BrahMos missile is produced by the joint Russian-Indian company BrahMos Aerospace, established in 1998.
Help MIC:
"BrahMos" missiles with a length of 9 meters and a diameter of 70 cm can carry a warhead weighing from 200 to 300 kg for a maximum range up to 290 km at speeds in Mach 2,8. They have already been adopted by the ground forces and navy. "