The New York Times published a material stating that the decision of US President Barack Obama to send a small number of American special forces to Syria caused only more questions about Washington's new strategy, its legal grounds and the presentation of information to American society.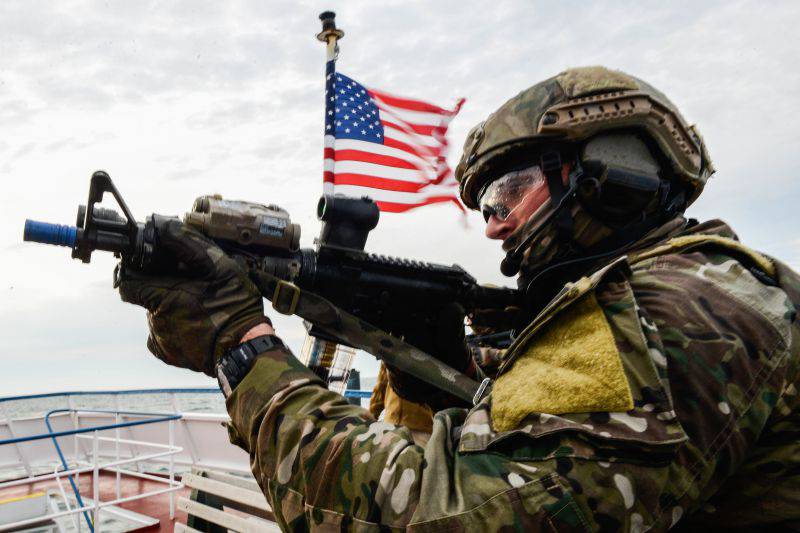 "A few years after Obama rejected the idea of ​​ground operations, the deployment of 50 special forces in the north of Syria is a relatively modest commitment made by the United States. But in combination with the 3500 military, which are currently located in Iraq, this reflects the continuing improvisation in the war, which is tormenting Obama and testing the limits of American interests in the region, "RIA
"News"
.
It is noted that this decision was made after unsuccessful efforts to prepare the Syrian opposition to fight the "Islamic State", and that caused a shift of priorities to the Kurdish allies, who are more effective allies of the United States.
According to the author of the article, in Washington they want to check whether a small contingent of the US military will succeed in coordinating the actions of local militants, which will make it possible to decide on sending more in the future.
"Critics on both sides of the ideological spectrum stated that the presidential decision reflects a tactical shift, not a comprehensive strategy. Republicans consider this step insignificant, which will not change the dynamics of developments in Syria, especially given the fact that Russia is currently actively involved in the war. Some Democrats expressed the opinion that Obama only pushed the United States more deeply into the conflict, "the material says.
Meanwhile, Senator McCain said that this deployment is not enough.
"Such restrained incrementalism (a policy based on progressive minor changes) is completely inadequate to the scale of the challenges we face," he said.
"Sending US special forces to Syria is a big policy shift that puts the United States in a potentially dangerous decline in a civil war, the end of which is not visible," said Democratic Party Senator Christopher Murphy.