Two terrorists from the Nazran's underground, who swore allegiance to the Islamic State this summer, were discovered and liquidated in Ingushetia, reports
RIA News
report of the National Anti-Terrorism Committee.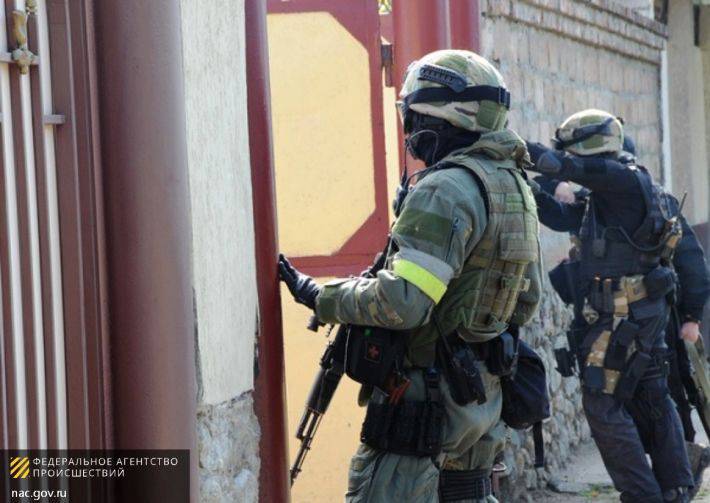 The operation to eliminate bandits took place in the city of Nazran.
"Two neutralized criminals were previously identified as being on the federal wanted list, the leader of the Nazran sector, Ilias Vedzizhev, born 1988, and the leader of the gangster underground operating in Ingushetia, Beslan Makhauri, born 1988, Doku Umarov, the leader of the gangster underground in the North Caucasus ",
says release.
"According to the data available in the operational headquarters of the NAK, the neutralized bandits in June of this year swore to the international terrorist organization ISIL," the report says.
According to the committee, "under the leadership and with the direct participation of Makhauri, law enforcement officers were attacked, explosions and shelling of police convoys in 2009 and 2012 took place, which resulted in more than 20 police and internal troops."
According to the report, "an improvised explosive device with a capacity of about 5 kilograms in TNT equivalent, grenades, pistols and ammunition to them was found ready for use in a car belonging to a gang group.
The NAC added that along with the bandits was a woman.
"Her identity has been established - this is Leyla Chemurziyeva, 1984, who was born, the widow of the bandit leader Tachiyev, who had been previously neutralized, who performed the role of liaison among the militants. At the moment she is taken into custody and taken to one of the city hospitals "
- said in a statement.