About two years ago I already performed with similar material. It is clear that this did not bring any result, but repetition is sometimes necessary. Especially in light of what is happening.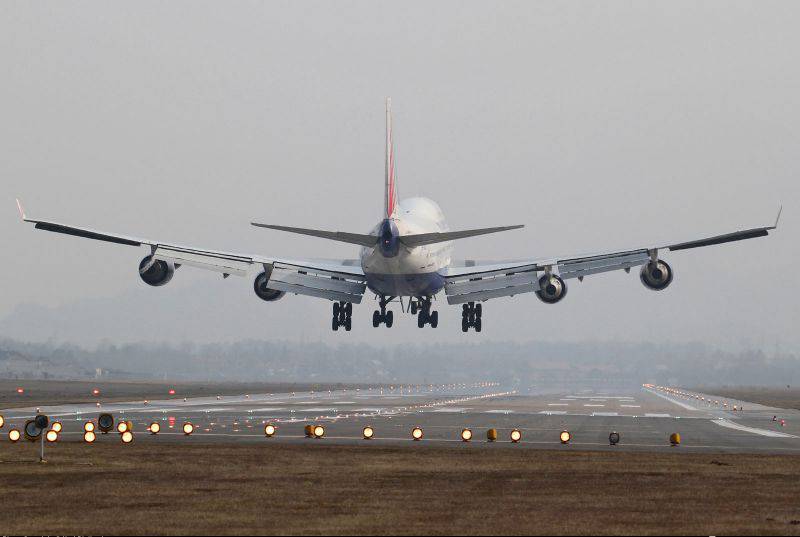 We have obvious problems in the air. And, unfortunately, not only in the military, but also in civil terms. One of our readers rightly remarked that if "Tu" had fallen, then there would have been a cry on the subject that we were flying to old ones. So raised. And the "carcass" was removed from the airline.
But instead of a normal program for the development of the domestic aircraft industry, for some reason, they rushed to buy Boeings and Airbuses. Naturally, used. Let's look at our Aeroflot for an example.
The first digit shows how many aircraft are in operation, the second - how many are ordered.
Airbus A319-100 - 4 / 0
Airbus A320-200 - 63 / 14
Airbus A321-200 - 26 / 8
Airbus A330-200 - 5 / 0
Airbus A330-300 - 17 / 0
Airbus A350-800 - 0 / 4
Airbus A350-900 - 0 / 18
Boeing 737-800-12- 17/0
Boeing 737-900ER- 0 / 15
Boeing 777-300ER- 13-3
Sukhoi Superjet 100 - 21 / 29
Irkut MC-21 - 0 / 50
Total 161 aircraft, of which domestic 21. Ordered 158, domestic 79. A bit better.
But this is Aeroflot. They started with him, they need to continue.
The problem is in our aviationrather, not even in airplanes, but in the organization of civil aviation in Russia.
When the Soviet Union was gone, the single Aeroflot was divided, by Primitisation, into dozens, if not hundreds, of airlines. It seems that everything should be like in the enlightened West, competition and everything else. But no one thought at the time whether these companies would be capable.
Our readers, who with the sky "on you", I think, will not be strongly against my opinion. Its essence is that the airline (if it is) is obliged not only to sell tickets and pay for fuel and services of dispatchers, but also to train specialists: pilots, engineers, technicians. That is, take care of the trouble-free operation of its equipment. On time and efficiently maintain and repair it. Improve repair and service bases.
And most importantly, in time to update the fleet.
With the destruction of civil aviation, aviation civil aircraft construction collapsed, and aircraft factories and design offices closed. Our VASO, a huge aircraft manufacturing plant, is in a state of "rather dead than alive."
In general, everything that happens reminds of a Soviet-era anecdote, when a grocery store asks a saleswoman if there is black caviar. She says no, because no one asks her.
So it is with our civil aircraft. Indeed, why deal with the Balashikha plant about the UG151 unit for IL-96? We will ban its operation, and buy new Boeing and Airbus. Who can. Thin reservation.
We have dozens of small carriers in our country, such as the airline Kogalymavia, whose plane crashed in Egypt, having up to 10 aircraft. And what? Journalists have already extracted the entire track record of this "Airbus". The A321 aircraft with the 663 tail number was released 18 a half years ago, and was operated by several foreign companies, including Malaysian Airlines, before entering Russia. And already had an accident in the same Cairo.
Can these pseudo carriers afford to buy new planes? We see the answer on the example of "Kogalymavia". Tragic example. But maybe, at least he will make our aviation officials think.
It is necessary to stop with a large variety of air carriers in Russia, ideally return to one state-owned airline, which Aeroflot has been for many years. Did the whole Union fly Aeroflot airplanes? And then let Russia fly. Enough to produce incomprehensible "low-cost airlines" and other figures from aviation.
The security of Russian citizens must be ensured at the state level. Now, of course, the relatives of the victims will be compensated. Will they help them a lot? Compensation is good, I agree, but isn't it better to compensate in advance the possibility of the need to pay compensation? Highlighting, for example, money for new aircraft.
Speaking of new aircraft. The question arises, why do our aviation guardians hate our aircraft builders so much? Why is it so easy to give up ours in favor of foreign? Is A320 so younger and more perfect than the IL-96 that the use of Ela is not at all? So it seems to be IL-96, even younger will be like a model. And none of my friends who flew on it said a word about the fact that there is no comfort. On the contrary.
Mr. Khristenko, the former Minister of Industry in 2009, decided to discontinue the Il-96-300 passenger aircraft, since the liner
"not able to compete with the latest long-haul passenger aircraft of the companies Boeing and Airbus"
. Mr. Khristenko is no longer in the ministry, but the situation remains the same.
In general, nothing but another betrayal of national interests, I would not describe it.
Mr. Khristenko needed some kind of competition there. And so he with one stroke of the pen sentenced several factories building airplanes. And at the same time, a certain number of people in Russia who will break up in ancient aircraft.
Result: VASO, where the "Elah" was produced, is worth American workers in Detroit get paid, and I, as a potential client of the airline, have to risk my life in a twenty-four-year-old Boeing or Airbus, with tail baked after the accident and other amenities. Well, thanks.
Actually, after an emergency landing at Pulkovo, the flight Rostov-on-Don - Kaliningrad in 2003 on a Boeing-737, you can't drag me into a plane (especially Boeing, especially an ancient one). And my three friends, whom I picked up from Lipetsk, because the Saab flight from St. Petersburg - Voronezh to Voronezh clearly did not reach. And flopped in Lipetsk. Successfully, at least, thanks to the pilots.
The question arises: is the new IL uncompetitive compared to Boeing, which is slightly less years old than me? It is quite competitive. Because new.
The president talked a lot about import substitution. How about the necessary details of the development of the country in a crisis. Isn't it time to seriously think about the import substitution of used foreign aircraft to domestic ones? At VASO, paradoxically, for serial production of "IL-96-300" is everything. And machines, and tooling, and, most importantly, people. They have not fled yet, although many were called to Samara and to Ulyanovsk. They get mere pennies, but they don't run away anywhere, because apart from collecting planes, they are no longer taught anything.
In addition, for all
history
the use of IL-96 was registered only one emergency when the Aeroflot plane burned down. For an unknown reason, in the parking lot. No casualties. Yes, all 28 aircraft were released, but this is still an indicator. Cubans, by the way, exploit the "IL-96" and do not cry. And Putin, by the way, too.
And the history of the use of the predecessor, "IL-86", which was made more than a hundred, is also remarkable. For 21 year of operation of the entire 4 PE. In which 22 (twenty-two) people died. In three, moreover, the fault was the gross mistakes of the crew, in the fourth case on the "Ela" fell "Boeing". That is, for the 21 year a single accident for technical reasons.
And compare with the data on the "Boeing" and "Airbus".
It is clear that they were released a lot more, but there are enough accidents for technical reasons. So there is something to think about.
I am sure that our planes are no worse than American and European ones. Comfort and other show-off are organized in the course of production. This is not the reason for the Russians to constantly risk their lives on ancient flying aircraft-cemeteries of foreign manufacture.
And one more consideration. Who do you think is easier, cheaper and better can be serviced / repaired? "Boeing" or "IL"? Rhetorical question in my opinion.
I will sum up some written.
1. Russia needs a state-owned airline and a state guarantee of our air safety.
2. Russia needs to revive not just a civilian fleet, as it was in the USSR, but to revive it in a pattern and likeness, to revive the system of personnel training, the system of training and maintenance of aircraft.
3. Russia needs a park
new domestic
aircraft. To be fed by updating the fleet should be Russian aircraft builders, and not officials involved in contracts for the supply of aviahlama from the bounty of the West.
But this requires a tough political will of the Russian leadership.
We wait. Sincerely hoping that this will not require another tragedy. Are looking forward to.