Since the beginning of the Russian operation in Syria, the activity of the US Air Force has noticeably decreased, and in recent days it has completely disappeared, writes the Financial Times newspaper, an article from which leads
RIA News
.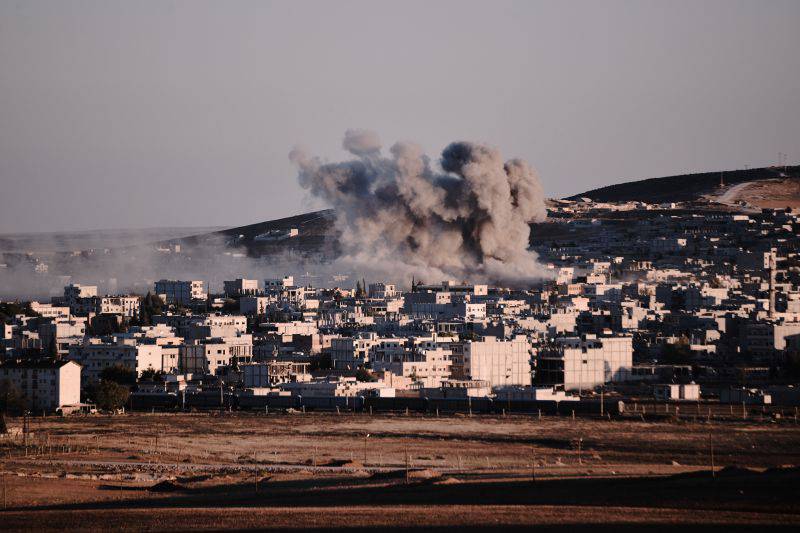 "While the US military claims that Russia's participation in the Syrian conflict had no effect on the American campaign against the Islamic State, the data provided by the Pentagon suggest otherwise," the publication said.
"The peak of American activity in the region was in July - 368 beats per month. Since then, the number of US air strikes in Syria has dropped dramatically. The lowest rates are in September - an average 2,5 strike on the positions of the IG per day. In October, the indicators are slightly higher - on average 2,8 strike. In the past 10 days, the United States did not attack the positions of Islamists in Syria at all, "the newspaper writes.
According to the author of the article, "against the background of negotiations on the Syrian conflict in Vienna, the decline in activity is an alarming sign for Washington, demonstrating the weakening of the US position in the region."
At the same time, the US administration claims that the reduction in the number of air strikes "is in no way connected with the Russian presence." According to one of the representatives of the White House, "bad weather has negatively affected the ability of the United States to bomb the position of the Islamic State."
However, the newspaper, following many Western experts, believes that the decline in activity was due to Russia.
"Russia purposely wants to complicate the situation for the United States," the publication cites the words of a Western diplomat, whose name he does not name.
NATO also says that Moscow "deliberately creates obstacles for the alliance's military campaign."
In addition, the West periodically tries to accuse the Russian Federation of bombarding the positions of opposition forces and some peaceful objects, without giving any evidence.