Head of Saudi delegation to the Vienna meeting of the Syrian Foreign Minister al-Dzhubeyr spoke about his vision of solving the Syrian crisis. According Dzhubeyra, the only thing "save Syria," Assad is leaving the post of president.
"BBC"
conveys the statement of the Saudi minister, who expresses obvious radicalism:
Either he (Assad - a comment. "VO") will go into the political process, or it will have to remove the force.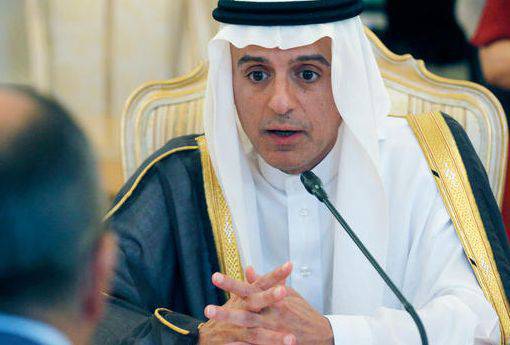 The first question that arises after such a statement can be formulated like this: Who, in fact, is this Al Dzhubeyr who decides that he has some right to speak about the power shift leader of a foreign country? Anyway, since when diplomacy in a number of countries, including the same Saudi Arabia, began to consider its competence, the right or wrong choice was made by citizens of Syria? To get started in their own country at least some elections are held, and only because the Syrians to make comments ...
Meanwhile, the militant rhetoric of a Saudi official is not shared (or pretended not to be shared) in Washington. On the eve of the representatives of the US government said that "the departure of Assad from the post of Syrian president is not a priority for the United States." It seems that the primary task for the United States is to continue the bloodshed in Syria while preserving the sources of destabilization with Assad or without Assad ...