Information Agency
Reuters
reports that the Chinese Ministry of Defense (commanded by the People's Liberation Army of China) commented on the increase in US military activity in the South China Sea. The statement of the commander of the Navy of China, Admiral W. Shengli:
Any, even minor, incident in the region can lead to a real war.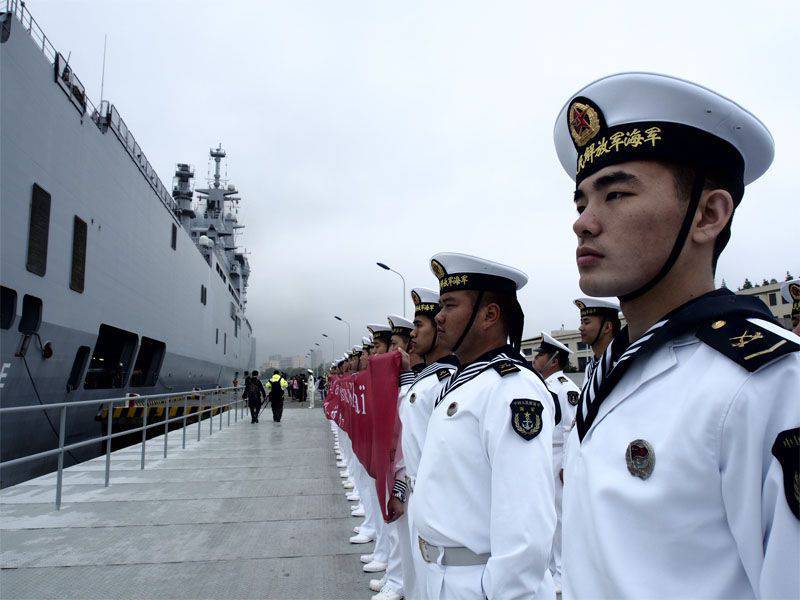 It is noteworthy that the Chinese admiral expressed such words during a joint press conference with the American admiral John Richardson. Richardson had previously stated that the United States was ready to make contact with the PRC in order to avoid conflict situations in the area of ​​the Spratly (Nansha) Archipelago.
Last week, official Beijing issued a statement stating that the US Navy destroyer Lassen was approaching the islands without coordination with Beijing. Chinese warships and
aviation
reportedly notified the Americans of the illegality of the maneuvers. At the same time, China considers the Spratly Islands (Nansha) to be its own, but they are also considered their own in Japan, Vietnam, Malaysia and the Philippines.
Against the background of the rather formidable rhetoric of official Beijing, the Australian authorities decided to refuse to participate in joint exercises with the United States in the South China Sea. In this news agency
Xinhua
reports that Australian ships will take part in exercises conducted by the PLA.