The American administration explained their position that there is no cold war in the world at the moment. It turns out that Washington does not consider the Cold War confrontation between Russia and the United States, since "Russia is not a superpower." This was announced by the official representative of the White House, Josh Ernest. He is quoted
RIA News
:
There is no doubt that we have serious differences, especially in Ukraine and Syria. But the cold war was characterized by the confrontation of two superpowers. Now the situation is different. Russia is no longer a superpower.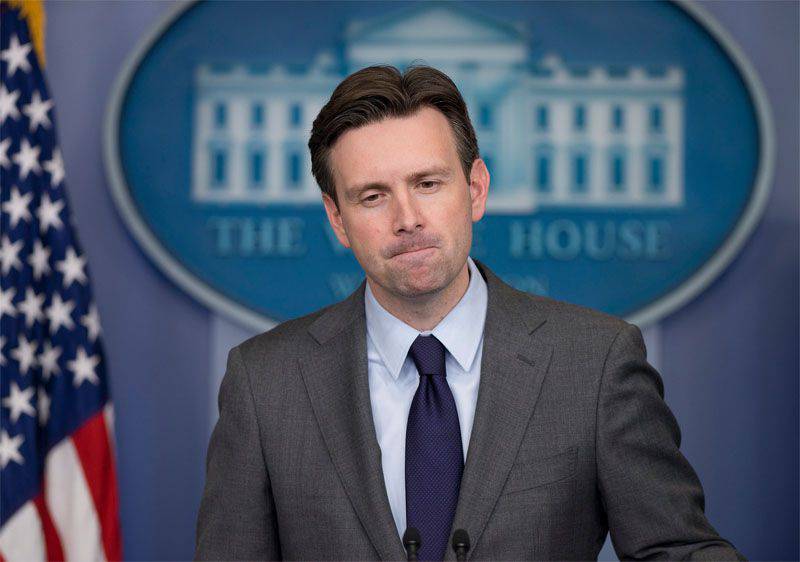 Frankly, Russia, as they say, damn what power it is considered in the United States. If, according to American logic, only a country that is trying to wreak havoc, including supporting terrorist groups of all stripes, can be considered a superpower, then Washington can keep this "superpower" status "exceptional" with it.
The desire of Washington to somehow show that the United States and only the United States are the leading power on the planet, comes through literally in everything. As an example: at the conference on Syria that started today in Vienna, the hall was exhibited immediately
two american flags
. Is it also an attribute of "superpower"? ..