Yesterday, Turkish President Regel Erdogan made a loud statement addressed to Washington, stressing that Ankara will do everything necessary, including military operations, to prevent the establishment of autonomy by the Syrian Kurds in the city of Tel Abyad, as it threatens the country's national security.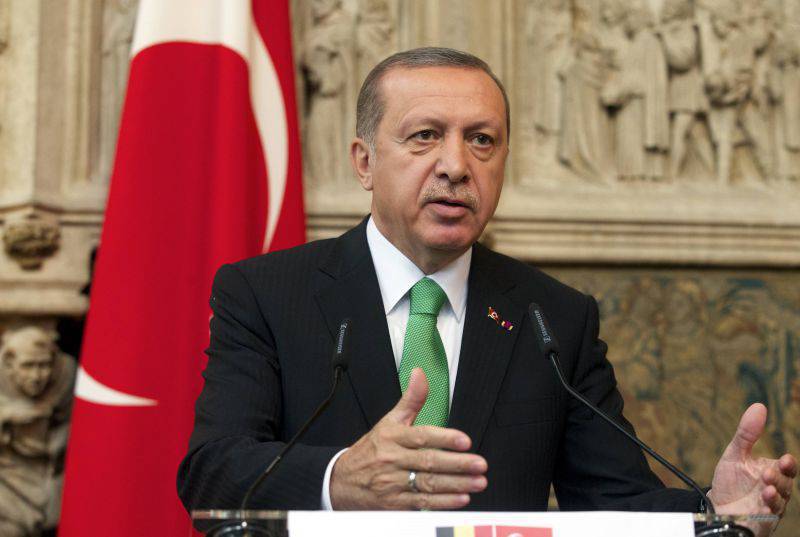 According to the expert of the Association of Independent Military Political Scientists Alexander Perendzhiev, behind the harsh words of the Turkish leader there may be reasons that are not completely obvious at first glance, and it is possible that armed clashes with the Kurds may actually occur.
"In this case, Turkey may find itself in international isolation and will go so far as to the EU that it definitely will not fall. It can be assumed that Erdogan makes this statement with the Kurds in order to start bargaining with Europe, since Europe has offered some money to Turkey for curbing migration flows. It seems to me that this is simply a moment of pressure, primarily on its NATO allies, and through them on the EU, "he said in an interview with a journalist.
Utro.ru
.
Turkish this week
aviation
inflicted two blows on the Kurdish people's self-defense units, which organized a crossing west of the Euphrates River. Earlier, Turkish Prime Minister Ahmet Davutoglu stated that the Kurds would be attacked in the event of such actions.
"It was a warning. Remember, if you try to do it in another place, Turkey will not need permission from anyone. We will do what is necessary. We are determined to fight all who threaten us along the Syrian border, inside or outside. The problem is that the West does not even recognize the Kurdish Democratic Union as a terrorist organization. This is nonsense. In essence, the principle will be applied: "My terrorist is a good one, yours is a bad one," said Edrogan.
Meanwhile, according to Perendzhiev, the position of Ankara is rather contradictory, and Erdogan has not yet decided on a strategy on the territory of Syria.
"The leadership of Turkey is starting to lose some realities of reality. In fact, the Turks are taking steps that could damage their roles in the Syrian issue. First, Erdogan spoke harshly against Russia, now - against the Western allies. Ankara considers terrorists not only ISIS, but also Kurds, and this, of course, contradicts the vector of development of international politics and political situation. Turkey's actions are actually contributing to the further escalation of the conflict. The Americans, the Germans and Russia somehow helped them on the Kurds. Therefore, it is absolutely certain that in the event of the start of a serious war between Turkey and the Kurds, Ankara will spoil relations with everyone at once. But they have nowhere to go - position is position, "he noted.