According to military expert of The National Interest magazine Dave Majumdar, modern Russian submarines of the 885 Yasen project have become a nightmare for the US Navy, RIA reports
"News"
.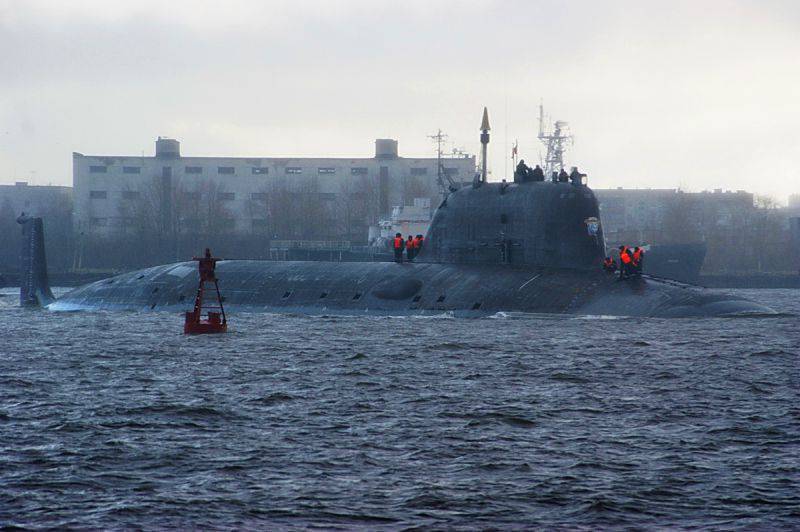 Majumdar noted that the construction of the first Yasen class submarine - Severodvinsk - began back in 1993, but funding problems allowed it to be launched only in 2014, and the second submarine, Kazan, will be completed in the near future. In his opinion, these submarines are the most advanced submarines of the Russian
fleet
.
The expert quoted the American admiral Dave Johnson: "We are facing very strong potential adversaries. Just look at "Severodvinsk", the Russian version of a nuclear submarine with cruise missiles. I am so impressed that I ordered the construction of its layout according to data from open sources. "
When developing the Severodvinsk, automation technologies were used that were created in the USSR for submarines of the class "Lira". Madjumdar noted that Severodvinsk is a highly automated vessel capable of developing speed of 35-40 nodes, with a hull of a hybrid structure and a spherical sonar Irtysh-Amfora complex.
At the same time, the analyst notes that at present, Russian specialists are working on an improved project "Yasen-M", the leading submarine of which is to join the Naval Forces in 2016 year. It is planned to build eight submarines of this class, equipped with improved weapons and a sensor system.
According to Majumdar, in general "Ash" is reminiscent of Seawolf class submarines, which were designed to counter the Soviet "Shukam" and "Shark".