On Friday in Baltiysk, the flag raising ritual will take place right away on the 4's raid boats of the rescue support of the 23040 project built by the Nizhny Novgorod ship,
RIA News
message ZVO.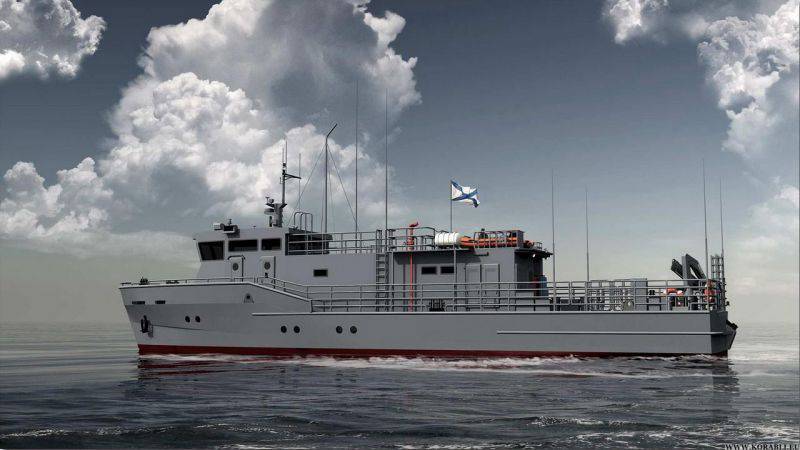 Boat Project 23040
"The ceremonial ritual of raising the naval flags on boats will take place on Friday, and from that moment they will become part of the Baltic
fleet
. The boats successfully passed factory sea trials and state tests, the Commander-in-Chief of the Russian Navy signed an order to include boats in the Navy, "the release said.
"The solemn ceremony will be attended by representatives of the command of the Baltic Fleet, the rescue team of the Baltic Fleet, the manufacturer. There will be a rally, a ritual of consecration of boats by the representatives of the Russian Orthodox Church, "the report says.
Help press service:
"The boat of the 23040 project is a single-deck boat with a steel hull with ice reinforcements, with a single-tier superstructure (wheelhouse). Due to their high power capacity and ice class, boats can effectively operate on external roads with distance from their deployment sites on 50 miles.

The length of the boat is 28 meters, the width is 5,5 meters, the average draft is 1,5 meters, the displacement is about 118 tons, the speed is more than 11 nodes, the crew is three people. Provides for the placement of at least five divers. "