The Plenum of the Communist Party of China adopted a communiqué, which refers to the softening of the national policy of birth control. Now Chinese families are allowed to have two children, reports
TASS
message agency "Xinhua."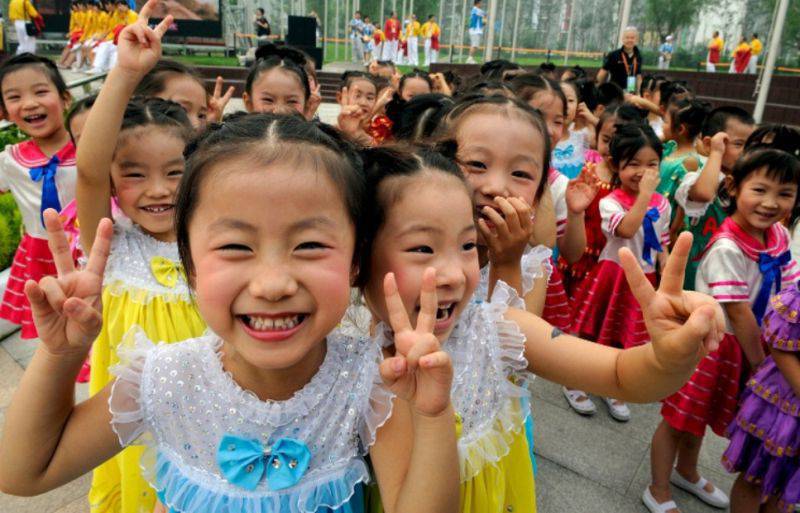 The "one family - one child" birth control policy was proclaimed by the state at the end of 70, and had a goal to reduce the rapid demographic growth. In the countryside, it was allowed to have a second child if the girl was born first. But in the cities the second child could bring great troubles to parents - from the imposition of a fine to dismissal from the service, and, worst of all, exclusion from the Communist Party. Well, of course - public condemnation.
Gradually, politics began to soften, exceptions to the rule appeared, and, in principle, it became much easier to have two children. It was necessary to submit an application and, if the couple was the only children of their parents, then they were allowed to give birth to the second.
"Meanwhile, in 2014, less than 1 million Chinese married couples have applied for the birth of their second child, which is half that predicted. According to opinion polls, urban families still prefer, for financial reasons, to limit themselves to the birth and upbringing of one child. Of these, only 60-65% would like to have a second child; in rural families, this figure reaches 90%, "the agency writes.
In Beijing, they recognized that birth control policies led to social imbalances.
"Thus, the population is rapidly aging in the country, it is predicted that the model of the traditional Chinese family" 1-6 ", when the parents of the only child will be his parents, two grandmothers and two grandfathers, the newspaper writes. "With the current dynamics of aging by 2050, every third citizen of China will be more than 60 years old, and the number of pensioners will exceed the population of the United States."
A gender bias also occurred: "among children younger than 15, for every 100 girls, there are 118 boys, which could be a serious destabilizing social factor in the future," Xin Hua notes.
By the way, according to the statistics of the People's Republic of China, at the beginning of 2015 g, the population of the country was 1 367 820 thousand people. (excluding the Hong Kong and Macao administrations, as well as the islands of Taiwan).