Head of the Information Support Department of the Baltic Military District Press Service
the fleet
, 2nd-rank captain Vladimir Matveyev said that the crew of the latest patrol ship of project 11356 Admiral Grigorovich was able to successfully hit a full-sized naval target, which imitated the surface enemy's surface ship, from the Shtil vertical-launch multi-channel anti-aircraft missile system, reports
"Military Industrial Courier"
.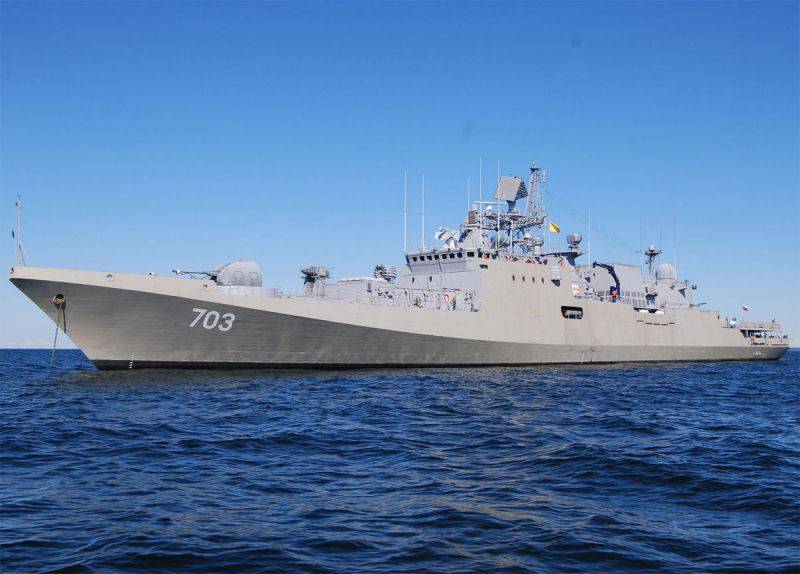 Missile firing was carried out as part of a state testing program at the Baltic Fleet's marine test sites. According to the ship's crew and representatives of the industry, they were able to accomplish all of their tasks - a practical rocket without a warhead issued by the patrol ship successfully destroyed a surface target.
In addition, the calculation of the artillery complex A-190 hit a cruise target missile, which was launched by the Kuznetsk missile boat, immediately after its entry into the affected area.
After completion of state tests and an audit at the Admiral Grigorovich, the Naval flag will be raised, after which the patrol ship will become part of the Black Sea Fleet.
The lead ship of the 11356 project, Admiral Grigorovich, developed by Severnoye Design Bureau, was laid on the stocks of the Baltic shipyard Yantar 18 in December 2010, launched on March 14 in 2014. As part of its armament, the ship's high-precision Kalibr-NK missile system, the multi-channel Shtil air-defense system and the Palash anti-aircraft missile and artillery complex, which are coordinated by the combat information and control system "Demand-M".
In total, within the framework of two contracts with the Ministry of Defense of the Russian Federation, six such ships will be built, five of which have already been laid.