Director General of RSK MiG Sergey Korotkov sent a letter to the Russian ambassador in Bulgaria, Yuri Isakov, with a warning to the Bulgarian side about the possible suspension of service for MiG-29 aircraft.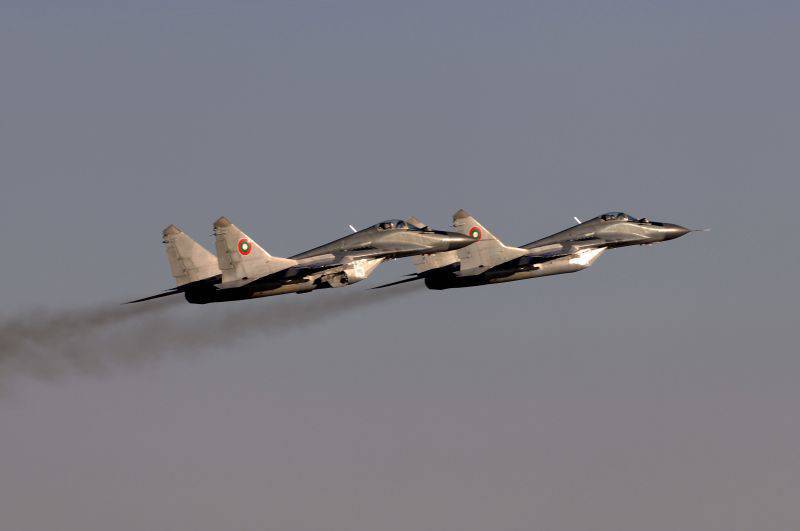 "The repair of Bulgarian engines at Polish enterprises will be the basis for the termination of RAC MiG as a developer and manufacturer of MiG-29 aircraft, further fulfillment of contractual obligations to support and operate MiG-29 aircraft of the Bulgarian Air Force. Also, the question of the legality of further use will be raised of these airplanes and the guarantees of the safety of the pilots's life, "
TASS
.
October 22 authorities of Bulgaria and Poland signed an agreement that provides for the repair of Bulgarian MiG-29 aircraft manufactured in Russia. Tomash Semonyak and Nikolai Nenchev, two defense ministers of the two states, signed the document.
"The conditions proposed by RAC MiG are quite beneficial for Bulgaria from an economic point of view. Price parameters almost correspond to each other. Poland is ready to extend engine life for € 1,023 million, RAC MiG - for € 1,050 million. At the same time, for this amount Russia is ready to guarantee Bulgaria a resource in 500 flight hours, but Poland - 350 hours. That is, in the case of work with Poland, the Bulgarian Air Force will have to pay (for the repair of engines) almost twice as often, "the letter of Korotokov says.
The head of RSK MiG also stressed that "despite the fact that this case is deeply regrettable, based on the centuries-old friendship between Russia and Bulgaria, we continue to hope for the continuation of mutually beneficial cooperation based on international law."
The Bulgarian parliament should ratify an intergovernmental agreement on the repair of engines for MiG-29 aircraft in the coming days.
According to the American edition of Military Belene, the Bulgarian Air Force currently has 12 MiG-29А (Fulcrum-A, NATO classification) fighter jets, and also MiG-4UB (Fulcrum-B, NATO classification) combat-training aircraft.