Referring to a source in the military intelligence of Syria,
RIA News
reports that the country's armed forces during an offensive operation managed to take under full control several positions previously occupied by militants in the Golan Heights area. It is reported that it was from here that the terrorists fired on Israeli territory as blatant provocations. Recall that in response to the firing of their territories by militants, Israel attacked the positions of the Syrian government army, stating that they should become targets, as the government army, and it is the government that is responsible for everything that happens on the Syrian land.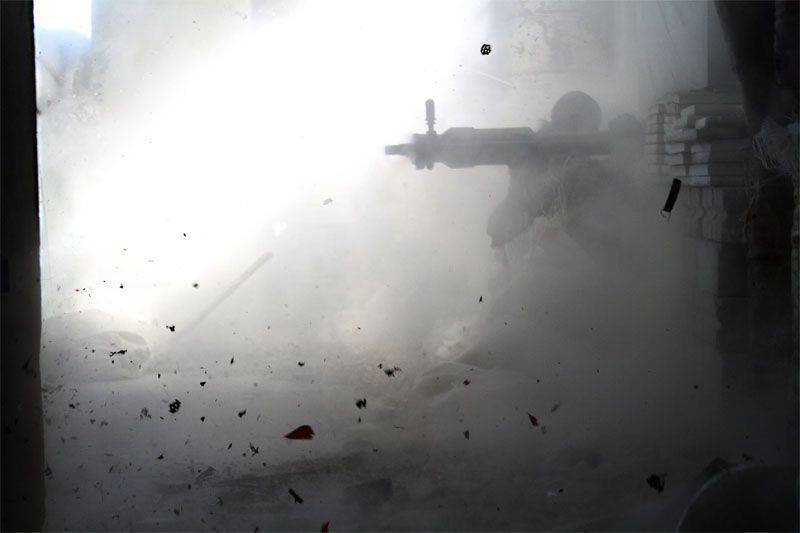 Having lost the leader, being unable to retreat, being in the semiring of the units of the Syrian Armed Forces, one of the militant groups of the so-called "Islamic State" folded
weapon
and surrendered to captivity. The report said that the detachment igilovskogo "special forces".
RIA News
cites a statement by a Syrian military intelligence representative:
In the course of a successful special operation in Quneitra province, a whole ISIS special forces detachment surrendered to the government army. During the fierce fighting near the village of Khan Arnabi, more than 50 terrorists were surrounded and after the death of their commander Mujahid ibn Zar they laid down their arms. Most of the surrendered militants underwent an intensive training course in the US training camps in the province of Dair Alzour in eastern Syria, where they learned the subtleties of sabotage work, mine explosives, and also mastered the skills of orientation to the terrain and transmitting the coordinates of the explored object by radio.
As you can see, the Syrian intelligence provides the next facts of the connection of IS militants with Western patrons.
In addition, it is reported that among the surrendered there are militants who have undergone special training in the direction of "sabotage activities" in the west of Syria. They were preparing for sabotage in the area of ​​positioning units of the Syrian army.
From the report:
Militants who had been trained in a camp near the town of Al-Dar al-Kabir in western Syria were also among those who surrendered. One of them admitted that his group took special courses to study the system of protection of strategic facilities of the Syrian army and had to conduct loud sabotage in the positional areas of the units and divisions of the Syrian army, equipped with operational tactical complexes Scud.