In the edition
Bloomberg View
An article was released that sheds light on Ashton Carter's recent statements about the "ability of US special forces to launch a ground operation in Rakka (Syria) and Ramadi (Iraq)." Recall that the head of the Pentagon announced that the US is going to increase "the power of the anti-Igil operation." The authors of the material in
Bloomberg View
Eli Lake and Josh Rogin report that Carter is clearly disingenuous, as the American special operations forces have long been performing certain tasks in the countries of the Middle East.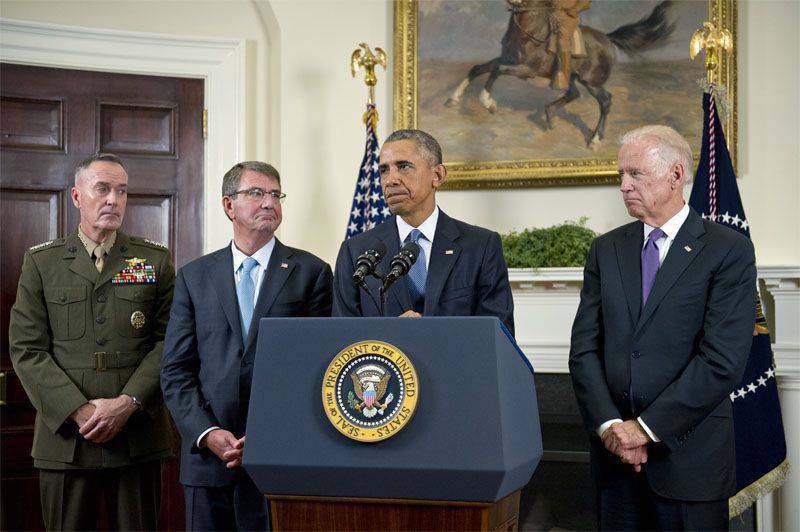 From the article material:
The United States is trying to create the impression that US troops are preparing to take part in a ground mission in the region, where Obama had earlier promised not to engage special forces in ground operations. However, in fact, the US special forces have been doing such work for a long time, especially in Northern Iraq, where the positions of Kurdish formations are strong. The special forces had time to create an impressive infrastructure there. And this raises questions about what was called the "upcoming new operation."
At the same time, the publication says that Obama signed a document last year permitting the Pentagon to transfer Special Forces fighters to Iraqi territory. Officially - for advice and guidance.
From the material:
In fact, in the north of Iraq, there is already an operational center, staffed by US special forces from the rapid response team, whose task is to detect high-ranking IG leaders. There are other special forces who are responsible for the adjustment of air strikes on cars, camps and militant buildings.
How true is the information that the American special forces reveal the coordinates of the leaders of ISIS for their destruction - still a big question.
In this regard, we can recall the sharp statement of the President of Turkey Erdogan, in which he stated that the Turkish army can begin active inflicting on "US allies."