Hello my dear readers! From the moment of my last message, so many events happened that the question I put in the title was not just on the edge, on the head.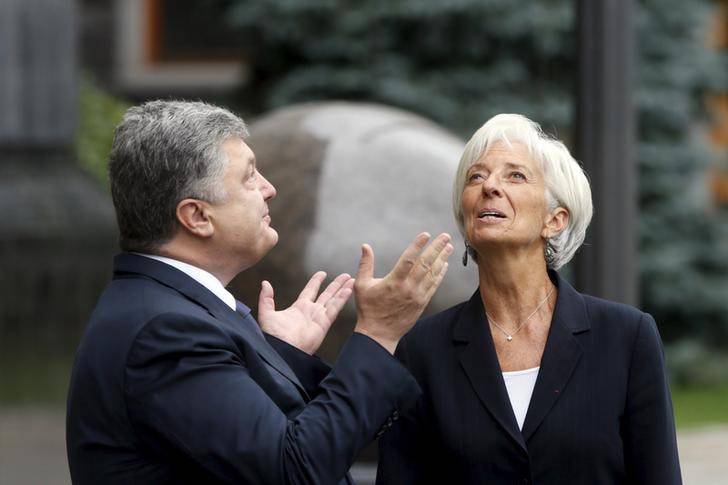 And really, how is Russia going crazy across the country? Terribly interesting, I confess. Moreover, the news from the immense no-no, but get to our basements. Everything is simple with us: as usual, fun and with a twinkle. To the sounds of pandora. And you?
In our cockroach little world going utter madhouse. Yesterday I met a friend of the cockroach, one of those that did not say good morning on weekdays. This one, specifically, at Yatsenyuk in the rest room is wiped off. I give birth for a year otel such that it becomes clear why the owner of the halls are so thin. And he is not afraid of slippers. This is only necessary with a hammer if necessary.
And then he saw me - he almost rushed to hug. I already sat on my hind legs and sat down. It's no joke, the hippopotamus in the form of a cockroach rushes at me ... Well, it has passed, the ambal has retarded. We talked so for life, and he, hesitating, asks, you, they say, do not advise any quiet corner, so that no one knows that I live there? For me, for a couple of months, clean up the bed. And I already magnetized in full.
I was so surprised that, I say, to poison something that you are going there? Worse replies. They came from the Ministry of Finance there, the corners and the cracks were examined. They say that my breadwinner will be changed ... to Yaresku. To him that he will dash to his semi-hysterical homeland, and me? I do not want to go there. Well what kind of what, and the Ukrainian, and in the emigrants do not plan. I would throw a chitin here, and then we'll figure it out.
He promised to help, we, the cockroaches, unlike the people, even our filthy ones, do not just quit. But the thought crept crazy, about the autumn aggravation. Well, here we go
news
one more beautiful than the other. And each only confirms the previous one. What about the aggravation in our Durstrana.
In higher instances, uniform hysteria. This, of course, no one expected. Either our heads took care of everything (the authorities consider it so), or vice versa, they all came to mind. But the cockroach movements in Ukraine can be compared, probably, with the Mosaic outcome. So many of our people lost their corners, aback takes. No, weird results. All this time, our authorities have been winning one peremog after another, fighting and overcoming, and here you are.
As this Gia Getzadze said, a true Ukrainian, as you understand by name, and Gia is generally an ancient Ukrian last name, the problem is that the turnout was very low.
So those who already do not care about power, did not vote. But those who still care about who will be in power, came. And here is the result.
Self-promoted candidates (82,34%) prevail among the deputies of local councils. Next come the deputies nominated by the Bloc of Petro Poroshenko's "Solidarity" (7,28%) and "Our Land" (2,89%).
And with the chosen heads of the village, city and village councils, too, the fullest of them is. 76,98% of them are self-promoted, 11,32% is represented by "Petro Poroshenko's Block" Solidarity "and 3,4% -" Our Land ".
In short, the Poroshenkovskie flew in full. No one agrees with them. All their set and selected. So the elections took place, they were recognized as legitimate almost everywhere, this, of course, peremoga. But the results ...
That began the shift and movement. Those who come to the field, they seem to have their cockroaches. Who in the head, who in the cracks. But they definitely do not need strangers. Well this is not the Verkhovna Rada, where one of our three aliens. Consultants there, advisers, representatives ... On the ground is easier. There is a head in the village - and there are cockroaches in my head. But - their own.
I look at all this, and quietly in my heart I am glad that I am non-partisan. By itself a cockroach. And I live easy and calm. Lepo, in a word.
I'll tell you another funny thing. Out of the corner of my eye, I saw a TV series one in our glorious TV writers. You most likely do not twist it. He, apparently, about the ancient ukrov. I honestly do not understand, because I did not really look, but it is some kind of strange.
Erysipelas almost all unshaven, it seems like ours. Homosexuals are constantly present, they are representatives of Europe, I guess. And all with
weapons
dragged. Well, in the bulk, all their own. The main villain has never seen, but always the phrase sounds that "Winter is close." It is clear who. We have only one in the world who has a lord of winter. That is your Putin. But they don't show it, they just constantly make sure that winter is near. As if we do not know.
But the most interesting thing is that as soon as someone says that winter is near, a uniform stabbing begins in the series. Heads cut, impaled, and stuff like that.
Are they preparing us for this winter?
True, cook. Recently announced another peremog. Who said there that everything is bad in terms of money? Here is a fig! Ukraine will subsidize gas prices for its citizens! So gas for heating costs today 7,80 hryvnia per cubic meter. And it will cost 3,60! Peremoga !!!!
True, it will cost so not for everyone and not always. And only during the heating season. And provided that the consumer spends no more than 1200 cubes of this gas for this most heating season. And according to estimates of smart people, a three-room apartment a month consumes from 450 to 500 cubic meters of gas. And the heating season is not December-February, but somewhat longer.
So, who wants to save - that's who wants to keep warm - welcome. I mean, welcome by 7,80. Freedom of choice, as they say.
That's how we all have fun and with a twinkle. But I would like to pay attention to what is happening with you, my dear. Because the relatives after all. But again, with our bias.
Of course, you have not forgotten our deputy Nadia Savchenko, right? Forget here, say, and you will be right. So I will tell you that she has a sister, Vera. Young still, however, like a ripe cherry. A cherry, as you know, does not fall far from an apple tree. And Vera decided to become a human rights activist. Protect the right and the oppressed. And this brave girl went not only to Russia, but the most terrible and terrible city of the country. In Grozny. Where Kadyrov rules, Putin's left hand.
Right, in the light of recent events, of course, Shoigu, but where Shoigu is not honored with rockets, Kadyrov is sure to solve all the problems there with his Mordovorot.
And in this terrible city, the court in its opinion is wrong in a criminal case against the illegally abducted Ukrainians Stanislav Klich and Nikolai Karpyuk, accused of having fought against Russian troops in Chechnya in 1994-1995.
It is clear that Klich and Karpyuk didn't do anything of the kind, but they fought in the ranks of the UNA-UNSO battalion against world evil together with the deceased (sounds good, right?) Sasha Muzychko. And there is nothing to judge them for absolutely. And I ought to apologize and let go back. Because they are heroes and fighters for independence. no matter what.
That Verochka in the face of the judges and voiced at the meeting.
But here the bad luck came out. Russian judges not only did not understand the call, so also offended. And for the beginning they put Vera under arrest. In the meantime, she sat there, quickly deprived her of the status of human rights activist. There is nothing, you understand, to run into Russian judges. We have our own order here in Russia.
But then let go. They were afraid to see the truth. Is she really what? She, like a submarine, will emerge sooner or later. Or those who stand behind her will emerge as if Savchenko is the eldest. In general, the evil Russian judges decided to keep the sisters apart. And Vera was shown back.
What is going on in your Moscow? Again they run into the truth! It's good that at least not
tanks
.
Our MIDA nights do not sleep, screaming protest after a protest, and yours from the Investigative Committee truly, with a goose water, that the foam plastic axes. The TFR has prepared a petition for the arrest of Natalia Sharina, director of the Library of Ukrainian Literature, who is suspected of inciting ethnic hatred and hostility, TFR spokesman Vladimir Markin told the media.
He noted that a criminal case was initiated against Sharina under Article 282 of the Criminal Code of the Russian Federation (incitement of national hatred and hostility, as well as humiliation of human dignity).
The reason for the initiation of the case was the dissemination among visitors of the library of the publication of Dmitro Korchinsky, which was recognized by the court as an extremist material and prohibited from use.
Well, there is nothing to say. Soon another victim of the world Russian evil will be ready for consumption. On the other hand, even though the library is Ukrainian and Ukrainian, but in Moscow. And in this monastery with its charter is better not to meddle. Himself more expensive.
And the last. I do not know how anyone, but I saw in this a certain sign from above. I, as a cockroach who lived and visited, it was very nice to read.
People, I know, you still have such people, they still celebrate this day. And congratulate each other happy birthday Komsomol. And on this day Putin signed a decree on the creation of an all-Russian public-state children's and youth organization of the Russian movement of schoolchildren. The movement is being created to "improve the state policy in the field of education of the younger generation, to promote the formation of the personality on the basis of the value system inherent in Russian society." Its founder will be a specialized federal agency - Rosmolodezh.
The second coming of the Komsomol? Why not? Day to day. In any case, this fact can only be joyfully and heartily congratulated. For all the past of your (and our) Komsomol, many glorious pages in
history
It was written by Komsomol members. And this is a necessary thing, because with proper implementation, in the future, you can see young faces, and not obzarennye muzzle, jumping to the cries of "Bandera come, put things in order!". Here we have guided ...
On this joyful note for me personally, let me say goodbye to you and wish you every success in good endeavors!