In the European Union, a final decision was made to lift the sanctions on Belarus's President Alexander Lukashenko and even more 160 Belarusian politicians and businessmen. Information Agency
to Reuters
announces that the decision taken in Brussels will take effect on Saturday 31 October. At the same time, the argumentation that the European officials used to abolish the sanctions imposed at various times against certain Belarusian politicians and business representatives was introduced.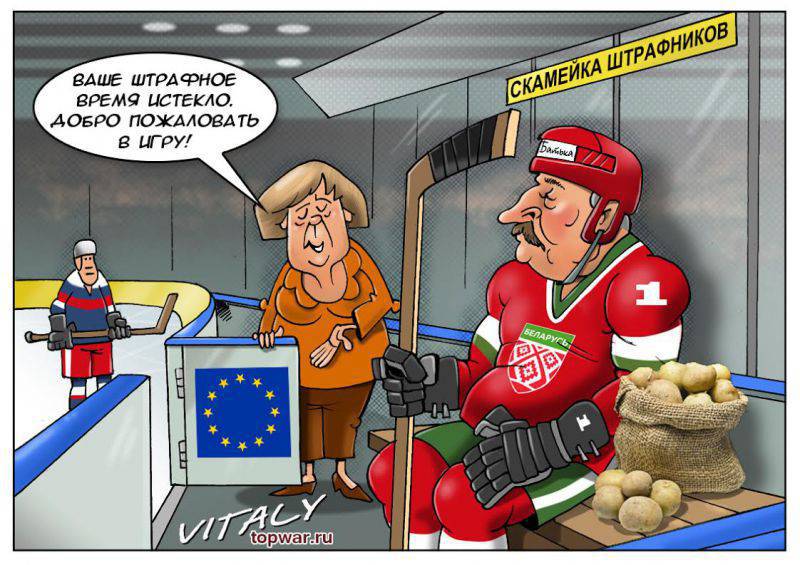 The main argument is the release from arrest of several "political prisoners", as well as the absence of "political repression in Belarus" at the moment. It is also emphasized that during the presidential elections, the observers who were at the polling stations did not reveal serious violations, which they reported to European "human rights" organizations.
At the same time, Brussels declares that the sanctions are lifted from the Belarusian president and other politicians are not final. It turns out that this is a "temporary measure." In other words, the European Union is trying to declare that it will observe "the behavior of Alexander Lukashenko", and in case of fixing the "wrong behavior", it will return all sanctions packages already in February of 2016 of the year.
By the way, one of the areas of the sanctions will apply to Belarus after the October 31. We are talking about the arms embargo.
Information on the EU's final decision on the lifting of sanctions imposed earlier on Alexander Lukashenko comes amid reports of consultations between Moscow and Minsk on the possibility of creating a Russian military airbase in Belarus. It is possible that Alexander Lukashenko from Brussels, with the temporary lifting of sanctions, shows how he should act, and what kind of answer should be given to Russia ...