Episodes such as the appearance of American ships in the waters of the South China Sea near the disputed Nansha Islands will not remain unanswered by the PRC, writes the Diplomat magazine.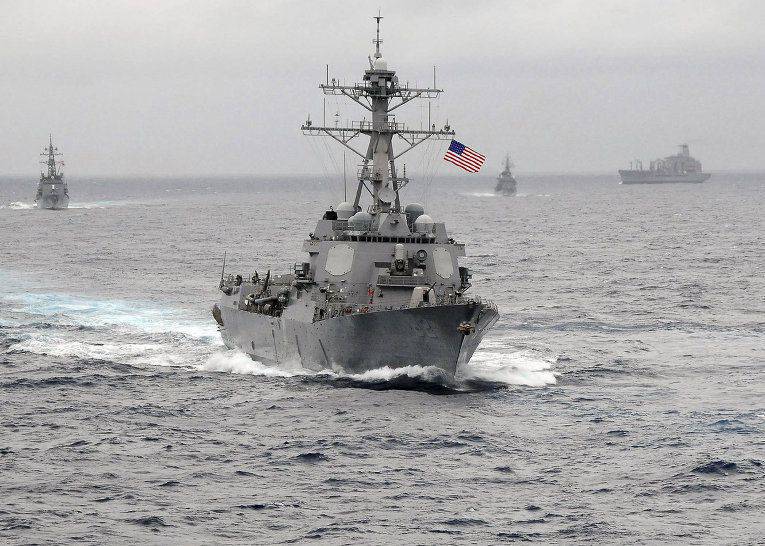 "These actions can be viewed as a direct provocation against Beijing - Washington wants to show by its maneuvers that he will not accept China's construction of artificial islands in the South China Sea and territorial claims that may follow these projects," the article quotes
RIA News
.
In addition, by their behavior the United States wants to demonstrate to the allies in Asia that "Americans can control the actions of the regional superpower," the newspaper notes.
"Washington's operation may also be a reaction to strong resistance from Russia in Syria - Moscow" checked "the US Middle East positions, and Washington, in turn, used the Asia-Pacific region as a place to demonstrate strength," the magazine writes.
According to the author, "the likelihood is growing that China will accelerate preparations for the conflict (with the United States), since Beijing is more alert than ever by the behavior of Washington in the South China Sea."
"If the US does not abandon its" old habit "- conducting intelligence operations on the waters of China - and does not adjust its attitude towards Beijing in accordance with the potential that it currently possesses, then the likelihood of a military clash between the two states is high," the publication believes.
"The United States should understand that the South China Sea, like Taiwan Island, Xinjiang Uygur Autonomous Region and Tibet, is now China's key national interest — Beijing will not back down from these positions in these regions," the author writes.
Beijing is not trying to use force, it only protects the main interests of the state from outside encroachment, including from South Asian countries that have declared their rights to the disputed territories.
"China is pursuing a fully defensive policy in the South China Sea, but the West does not recognize this fact. Anyway, any tangible encroachment on the sovereignty of China will certainly cause Beijing's harsh response, "the author concludes.
The correctness of the findings of the magazine was fully confirmed by the representative of the Ministry of Defense of the PRC, Yan Yujun, who said that China would take all measures to protect sovereignty in case of a re-direction of American ships to the South China Sea.
"We urge the United States not to go even further down the wrong path. However, if the US insists on its own, we will take all the necessary measures. We are firmly and resolutely committed to protecting our sovereignty and security, "said Yujun at a press conference.
The Pentagon, in turn, confirmed the entry of the American destroyer Lassen into the waters of the South China Sea near the disputed islands of Nansha and did not rule out that such "operations will continue to be carried out in the coming weeks and months."