The Indian Defense Ministry intends to conclude with the Russian Federation as far as contracts for the purchase of military equipment and the modernization of transport aircraft, reports
MIC
with reference to the newspaper "The Economic Times".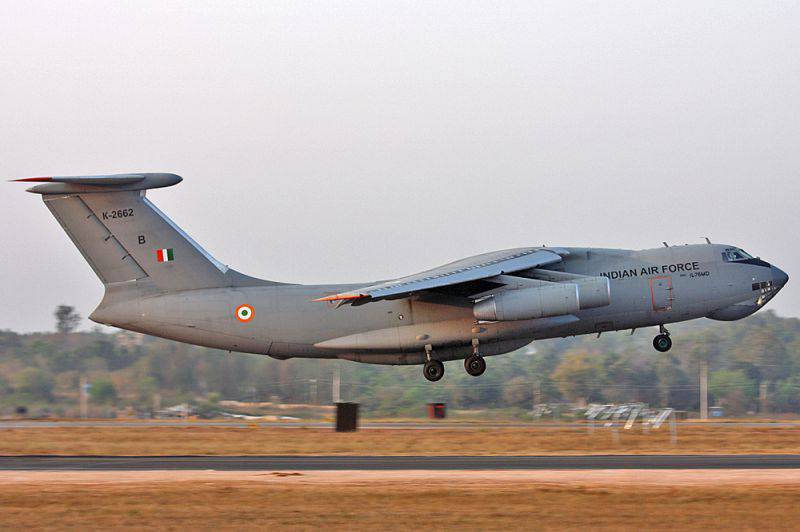 "We are talking about a deep modernization of military transport aircraft IL-76MD and tanker aircraft IL-78MKI Indian Air Force worth 42,5 billion rupees, as well as buying 150 new combat vehicles BMP-2K for 9,5 billion rupees (total $ 800 million .) "- said the newspaper military source.
In addition, the Defense Ministry plans to order two 877 "Halibus" project in Russia.
"These issues, as well as the continuation of work on a joint project to create a fifth-generation fighter PAK FA with the intention to buy 154 vehicles of this class will be discussed in Moscow at the upcoming meeting of the Russian-Indian commission on military-technical cooperation"
, - writes the Indian edition, specifying that the meeting will be held 2 November.
"Modernization of the military transport park
aviation
and refueling aircraft of the Indian Air Force will allow not only to extend the service life of the Il-76MD and Il-78MKI in service, but also significantly improve their performance, including through the installation of new avionics, "the newspaper notes.
The six planes planned for modernization should receive modern Russian engines, "as a result, the payload of these machines will increase and their range will significantly expand," writes "The Economic Times".
As for the BMP, it is planned to assemble them under license in India, presumably at Ordnance Factory Board.