The Syrian armed forces are preparing a large-scale attack on Idlib - the administrative center of the province of the same name. It is reported that the artillery division began a massive artillery preparation, striking at positions of militants occupying part of the territory of Idlib and Hama.
RIA News
, referring to a representative of the Syrian government army, reports that strikes against militants are being made from Grad multiple launch rocket systems, 122-mm guns and X-NUMX-mm guns M-130.
The fire is conducted on the positions of militants occupying the villages of Sukeik, Taman, Khan-Sheikhun. It is reported that gunmen's gun emplacements are located approximately 10-15 km from the artillery positions of the Syrian army. The Syrian military have successfully advanced in the province of Hama and are trying to consolidate their success for further advancement in the province of Idlib.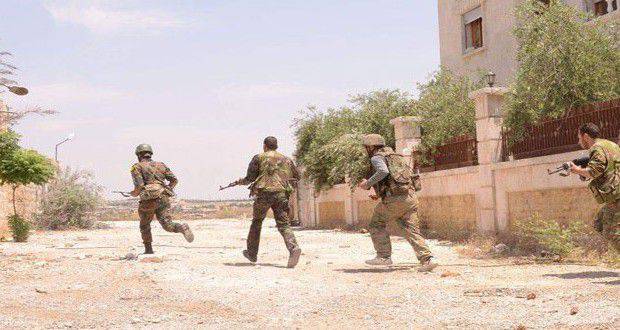 Earlier on positions and objects of fighters in the provinces of Idlib and Hama, the Russian
aviation
dealt several air strikes, destroying ammunition depots, strongholds and places of accumulation of terrorist military equipment.
Meanwhile, near the city of Quneitra, militants of the terrorist organization "Front al-Nusra" attempted to gain a foothold in several villages. According to the news agency
SANA
, the Syrian militia successfully repelled the militant attack. Reported numerous victims among terrorists who did not expect so much resistance in this territory.