The Ministry of Foreign Affairs of the Russian Federation declares that the terrorist group "Islamic State" has mastered the technologies of obtaining warfare agents (chemical warfare agents). This was told by the Director of the Department for Non-Proliferation and Arms Control of the Ministry of Foreign Affairs of the Russian Federation, Mikhail Ulyanov. According to Mikhail Ulyanov, the militants have acquired documentation in their hands, which reveals the principles of the production of toxic substances for chemical
weapons
.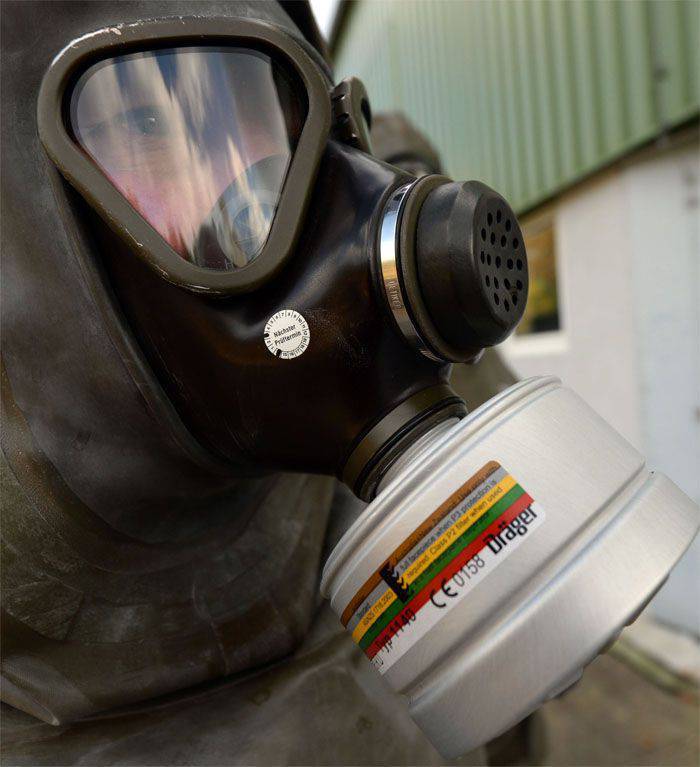 Mikhail Ulyanov quoted news agency
TASS
:
Many facts of the use of chemical weapons on the territory of Syria and Iraq by the "igilovtsy" have already been recorded. However, the UN Security Council has not yet responded properly to these facts, primarily because of the position of our Western partners. The question of the need for such a reaction the Russian side has repeatedly and very persistently.
According to the Russian diplomat, the Russian side submitted to the UN Security Council a draft resolution, the purpose of which is to thoroughly investigate incidents involving the use of chemical weapons in Syria. Russia proposes to conduct such an investigation in the format of the UN Special Commission with the involvement of experts from the Organization for the Prohibition of Chemical Weapons.
Mikhail Ulyanov:
In the case of the IG, it is no longer just about the use of chlorine for military purposes, which Damascus is usually blamed for, although there is still no evidence. Evidence of the use of real chemical weapons — mustard gas and, possibly, lewisite (BWN), the production of which, by the way, requires mastering quite complex technologies testifies against IG.
Recall that earlier it was possible to reach agreements on the export from Syria of chemical weapons, which were owned by the government army. After the removal and elimination of the potential of chemical weapons, the facts of its use continue to appear. Syrian soldiers have repeatedly reported that the militants are firing ammunition with chlorine and other toxic substances.