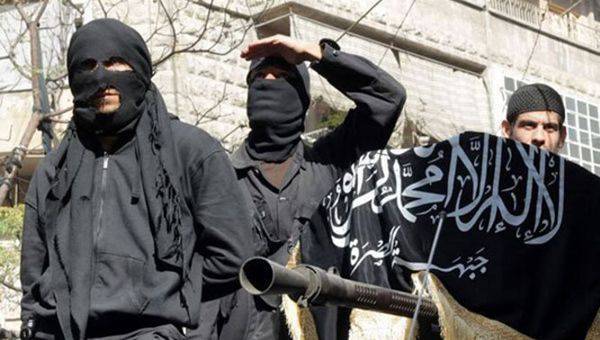 Ukraine mired to the brim in a war in which tens of thousands of civilians died. Destroyed infrastructure. The country has turned into a battlefield in front of our eyes. In connection with the operation launched by the Russian
aviation
in Syria, the militants of the "Islamic State" began to leave the war zones in an accelerated manner, many of them went straight through Turkey to Ukraine, and many chose Donbass as their place of salvation.
The leaders and ideological initiators of this mess are the United States. Their goal is to resume hostilities in the east, to begin a full-scale operation to clean up the people's republics with ISIS fighters, together with the Ukrainian army. According to unverified data, the Islamists flee to Odessa. Some of them were seen in the area of ​​the city of Mariupol, where part of the battalions of "Sheikh Mansur", "Dnepr-1", "Donbass", "Aydar" are located and defeated. The most interesting thing is that formally these battalions were disbanded, but in fact they function and are fully equipped with the latest military equipment, including
Tanks
T-84U.
In a peaceful and peaceful time in the Donbas, IG fighters, together with Ukrainian defenders, are preparing for a powerful offensive and creating a strong formation of up to 5-7 thousand people, in which the terrorists of the Islamic State will play a huge role in the conduct of hostilities in urban buildings. The most obvious and probable goal for them is to deliver the main attack on Donetsk and launch the shock Islamic fighting groups that paralyze life in the capital of the DPR and drag the battle "scales" to the side of the chocolate junta.
As a resident of Donbass, I have a question: who carries out and manages such operations? It is unlikely that such "projects" are handled by the "Ministry of Defense" or any other structure of the current government of Ukraine.
Such things are most likely controlled by American "forces", which currently control the control lever and the calmness of European politicians and provide a "silence regime" in the media, not to mention the green road and the transfer of Ukrainian terrorists to the Ukrainian territory. homeland.
Who will give the answer to everything that happens? Do you think any of the current officials of Ukraine or the United States know about the IG presence in Ukraine: the governor of the Odessa region, Mikhail Saakashvili, perhaps the president of Ukraine, Petro Poroshenko, probably the American hosts, the US ambassador to Kiev, Jeffrey Payette and President Barack Obama?
I think that all of them are well aware of the transfer of a "second front" to the territory of Ukraine, and this is no longer a myth, it has long become a reality. And everyone is well aware that the parade is led and carried on by a number of people who have American citizenship. In general, the worst assumptions are confirmed. I will say the words of Napoleon: you can do anything with bayonets, only you cannot sit on them. The transfer of the IG terrorists to Ukraine is just an attempt to "sit on bayonets" and refute Napoleon.