The US Secretary of State said during a speech in Washington that the United States would control Russia's actions in the fight against the "Islamic state" and the elimination of the crisis in Syria.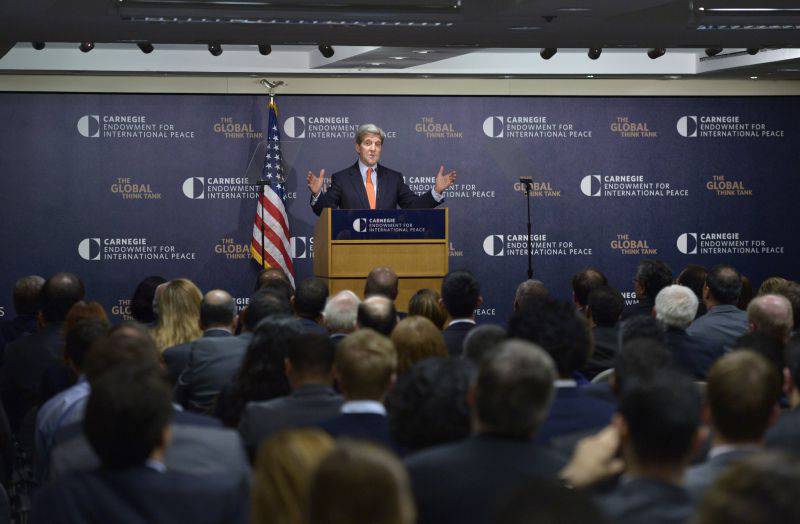 "The fundamental choice is whether Russia intends to support (Syrian President Bashar) Al-Assad or help solve problems (in the region)," the RIA quotes him.
"News"
.
Kerry stressed that "the majority of Russian bombardments are directed not against the" Islamic State "(IG), but against opponents of the Assad regime," and, according to Washington, "this is not the path that will lead to a solution."
According to the Secretary of State, it is quite possible that "the result of this strategy will be the radicalization of the situation," and this will be discussed in the course of the "discussions that we will have in Vienna."
The aircraft of the Russian Aerospace Forces began to deliver pinpoint strikes against militant positions in Syria from September 30 following a request from Syrian President Bashar Assad.