Militants of the extremist group Al-Shabab took hostage of people aboard the transport aircraft after he made a hard landing in Somalia, reports
RIA News
DPA message. In total, 12 people were in the hands of the bandits.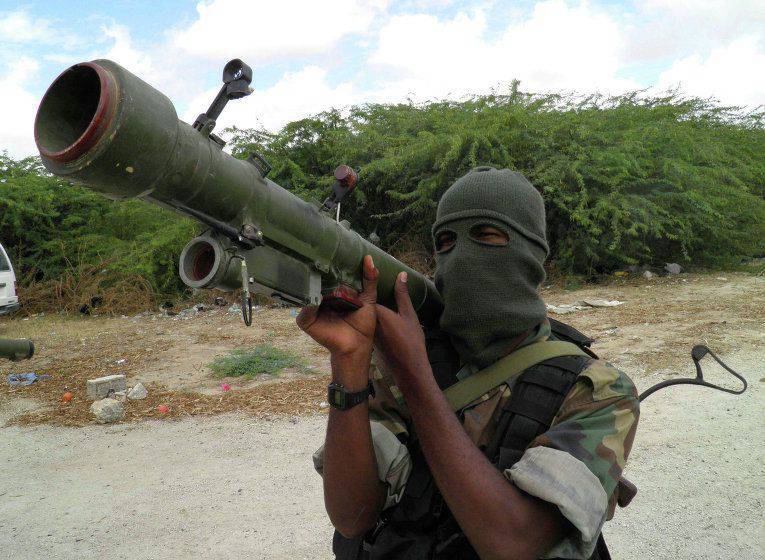 On Wednesday, south of the Somali capital, Mogadishu, made a hard landing transport aircraft, people on board were not injured. The head of the local administration, Hussein Scheenea, told reporters that "those who were on the plane and the plane itself were guarded by representatives of the African Union (AU) and the Somali military personnel".
However, he later said: "Now I confirm that the team and the plane are in the hands of Al-Shabab."
According to the official, several people on the plane are US citizens.
According to the agency, the Pentagon confirmed the fact of the incident, but at the same time stated that there could not be US citizens on the plane - neither military nor civil. The ministry also noted that "the plane carrying cargo for African Union troops was not sent from the United States, but from the Kenyan capital Nairobi to the airport located at the military base of the southern province of Somalia, Lower Shabelle."
Help Agency:
The Islamist group "Al-Shabab" ("Movement of Young Mujahideen") is waging an armed struggle against the central government of the country and impedes UN humanitarian activities. The group is listed by the United States as a terrorist organization in 2008, and sanctions are imposed on it throughout the country. "