In the Black Sea, the tests of 2's autonomous underwater rescue vehicles ARS-600, built in the interests of the Navy, have been completed.
RIA News
message of the Ministry of Defense of the Russian Federation.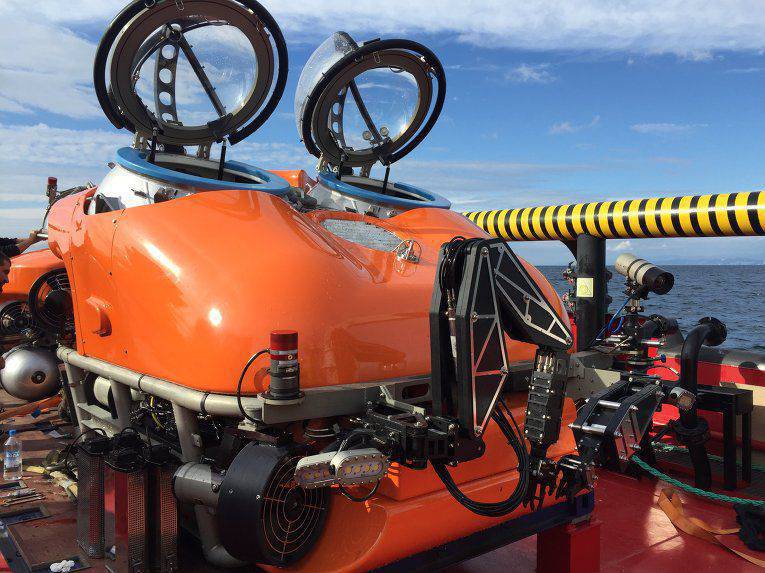 «Испытания новейших автономных обитаемых подводных поисково-спасательных аппаратов "АРС-600" прошли с борта новейшего спасательного буксирного судна "Николай Муру", обладающего возможностями точного позиционирования над аварийным или затонувшим объектом, который находится на глубине», – цитирует пресс-служба капитана 1 ранга Дамира Шайхутдинова.
"Two ARS-600 search and rescue vehicles were tested - double and single. Dives were carried out to a depth of over 600 meters with the production of search and rescue underwater technical works, "he said.
The officer noted that "the tests confirmed the technical characteristics of the" ARS-600 ", allowing for the search and inspection of sunken and emergency facilities at great depths."
According to him, "the possibility of installing additional mounted search and rescue equipment on the ARS-600 vehicles to perform complex work on assisting emergency submarines was also checked."
According to the press service, the vehicles "will go into service with the Search and Rescue Service of the Russian Navy until the end of November."