Head of the General Staff of the Syrian Armed Forces Ali Abdullah Ayub told RIA journalist
"News"
that militants fired mortars at Homs suburb, destroying the refugee accommodation center.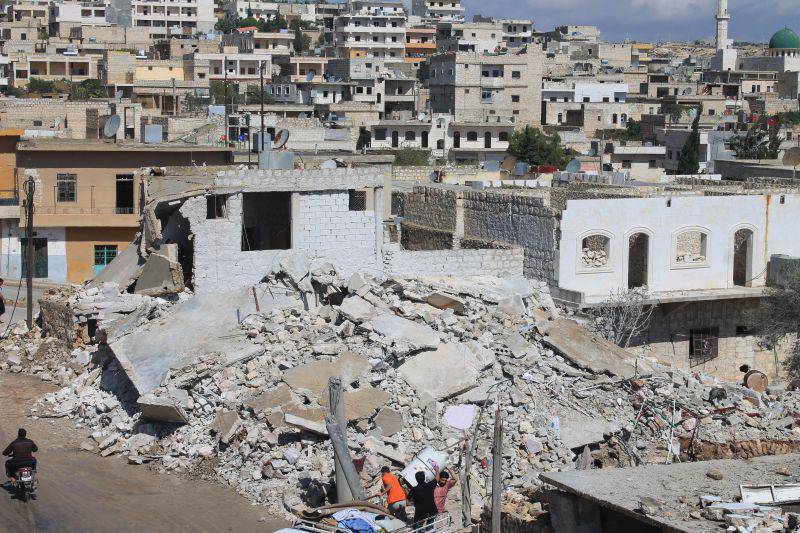 "During an intensive mortar shelling of the Teir-Maal district in the suburbs of Homs, the militants of the Ahrar-Ash-Sham terrorist group destroyed the refugee accommodation center. There are victims, their number is specified. At least six improvised high-explosive mines fired from mortars were hit, "he said.
Ayub noted that it was not the first time when terrorists opened fire on positions of government troops and at the same time "shoot at random and cover peaceful objects".
"More than 100 improvised mines, such as those that destroyed the refugee accommodation center, were discovered by our units in a cache with ammunition in the vicinity of Dar El-Kibir. Nine improvised mortar barrels made from sawn out malfunctioning 100 mm guns from
tank
T-55, "he said.
According to Ayub, the militants of the "Dzhebhat en-Nusra" and "Ahrar-Ash-Sham" groups use home-made mortars and mines due to the insufficient number of short-barreled artillery pieces.
"The high degree of barrel wear and the absence of even the simplest fire control devices make it impossible for the ISIL militants to use the artillery and mortars precisely," he added.