The Commander-in-Chief of the Estonian Air Force (and there is an Air Force in Estonia ...), Colonel Jaak Tarien, stated that he extremely regrets the existence of racist inclinations among the population in Estonia. We are talking about incidents that are frequent in Tallinn. Locals, seeing NATO dark-skinned soldiers who have become regulars of Estonian cafes and bars, to put it mildly, are unflattering about their presence in the Baltic countries. One of the exclamations that NATO black soldiers heard was "Go to Nigeria." There are also outright fights.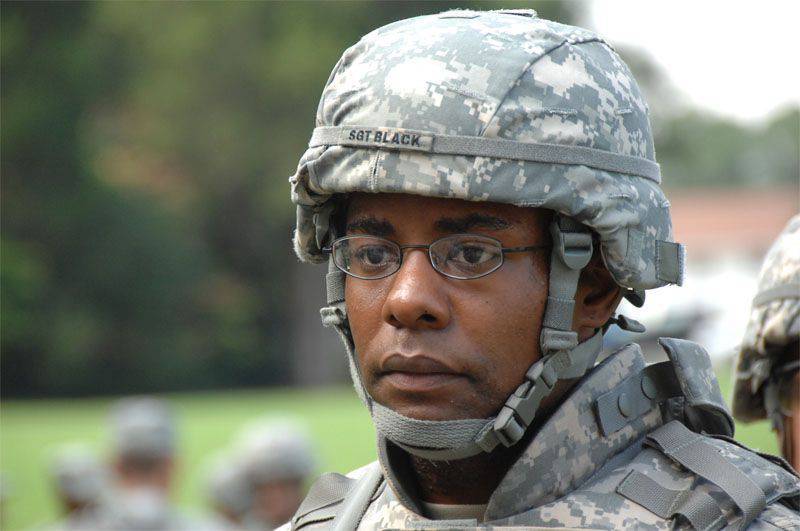 Jaak Tarien on Facebook writes (translation
RIA News
):
Today I had to blush with shame because of the behavior of our compatriots. I watched the teachings of the American squadron in Tapa. I asked my colleagues how 300 and over a man squadron feel. Everything is good: a beautiful place, Estonians are proud of their country, beautiful houses, clean streets. But it is difficult to explain why they are poorly accepted in the city, if they are our allies. He clarified and it turned out that those soldiers whose skin color is different are forced to endure verbal and sometimes even physical attacks in Tallinn.
Tarien claims that such an attitude towards NATO soldiers makes Estonia a rogue state.
Tarien:
Throwing at people standing at the hotel or shouting in the restaurant "get out to Nigeria", you will attack people who defend our independence. If necessary, they will give life for our freedom. And you, the guardian of the fatherland, is ready to give it for the state?
Racism is a monstrous thing, however, firstly, for Estonia any discrimination, including discrimination based on ethnicity, is common, and secondly, Tarien for some reason wonders why "defenders of independence" often end up in Tallinn restaurants rather than on landfills and other military facilities ...