The Office of the Press Service and Information of the Ministry of Defense of the Russian Federation reports on the successful launch of the RS-24 "Yars" intercontinental ballistic missile from the Plesetsk cosmodrome. The test launch of the newest ICBM was carried out at 14: 30 Moscow time by joint combat RVSN and Aerospace Forces.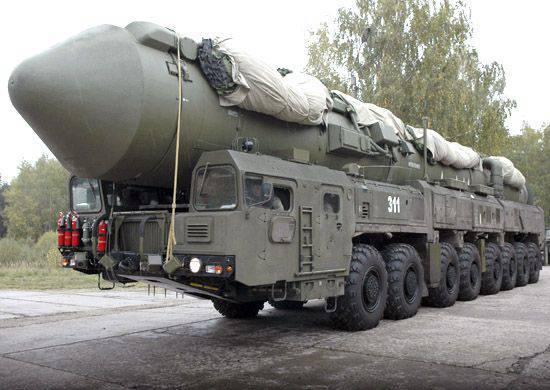 From the message
press service
Main defense department:
The main task of the launch was the confirmation of the reliability of a batch of rockets of a similar class made at JSC Votkinsky Plant.
It is reported that warheads conditionally hit a given target at the Kura range (Kamchatka Peninsula).
Ministry of Defense:
The set launch goals have been achieved, the tasks have been completed in full.

The adoption of the RS-24 ICBM with a split head reinforced the combat capabilities of the Strategic Missile Forces strike group to overcome missile defense systems, thereby strengthening the nuclear deterrence potential of the Russian strategic nuclear forces (SNF).
In the future, the ICBM RS-24 will form the basis of the mobile grouping of the Strategic Missile Forces, which will be capable of ensuring the security of the country and its allies as part of the Russian strategic nuclear forces.

This type of rocket is equipped with a Kozelsk missile compound.
For reference: the IBR RS-24 "Yars" is capable of carrying at least 4 individual targeting warheads. The height of the rocket 23 m, diameter - about 2 m. The number of stages - 3. The first launch of the rocket took place in May 2007.