During the briefing, Colonel Edward Basurin, Deputy Commander of the DPR Defense Ministry Corps, said that up to two thousand militants of the ultranationalist "Azov", "Dnepr" and "Lviv" militants had finally left the subordination of the Armed Forces of Ukraine and took positions in the immediate vicinity of the contact line in the Donbass. According to Eduard Basurin, the Nazi formations are located near the settlements of Troitskoe and Novgorod.
In the same area, DNR reconnaissance records the presence of over 50 units of heavy equipment, including
Tanks
, which should be diverted from the contact line on the basis of paragraph of the Minsk agreements.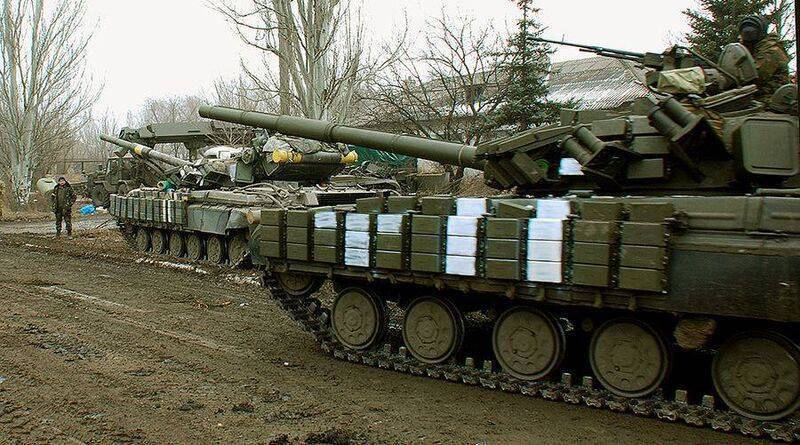 Meanwhile, the DPR talk about the complete completion of the phase of withdrawal from the line of contact of their own artillery guns, caliber to 100 mm. Eduarda Basurina quotes news agency
DAN
:
Artillery caliber to 100 mm in the Donetsk People's Republic assigned.
At the moment, the sites on which military equipment was assigned are being examined by OSCE representatives. Representatives of the monitoring mission carefully rewrite weapon numbers. At the same time, in the OSCE, it is clearly not in a hurry to indicate in their reports about the presence of nationalist Ukrainian battalions in close proximity to the borders of the DPR, part of which has been tightened recently.