Thanks to the precise blows of the Russian
aviation
the Syrian army was able to carry out several successful operations, but soon the IS militants were able to stop the attack, writes the publication Strategy Page. The article is quoted by the newspaper.
Look
.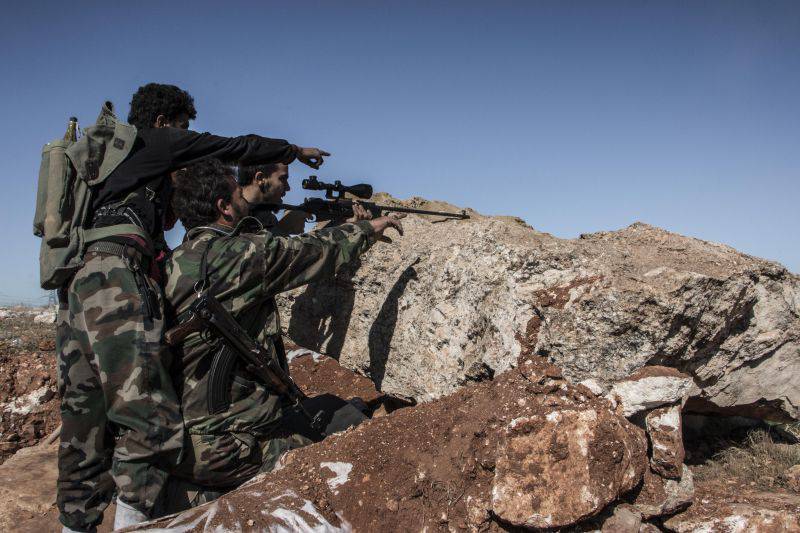 According to the resource, there are several reasons why the offensive of the government forces stalled.
First, "the rebels received a large number of recruits, because many Syrians who did not want to participate in the civil war took over
weapon
to fight with the Russians. "
Secondly, "the militants quickly adapted to Russian tactics, retreating from the areas subjected to air strikes and returning back when the Syrian forces were trying to advance there. Rebels often return to their positions at night. "
Also, the success of extremists contribute they received from the countries of the Western coalition anti-tank complexes with guided missiles. All of them (after the start of the Russian campaign) were delivered more than a hundred. According to the publication, "this led to the fact that the advancing government forces lose up to 10 units of armored vehicles per day."
"In addition, Russian aviation also faced problems. We are talking about servicing aircraft in conditions of large amounts of sand and dust. Russian cars were unsuitable for such an environment, and service personnel have to work overtime to maintain the equipment in working condition, "writes Strategy Page, noting that while Russians maintain a rather high rate of sorties, the number of which reaches 60 per day .
Meanwhile, the weather is getting worse in Syria - a Mediterranean cyclone brought heavy rain and dense clouds. And in the area of ​​Hama began a sandstorm, which does not bring anything good to the Syrian troops.