Brigadier General of the Free Syrian Army (FSA) Hossam al-Awak said that he admits the possibility of cooperation with the Russian Federation in the fight against the extremist group "Islamic State".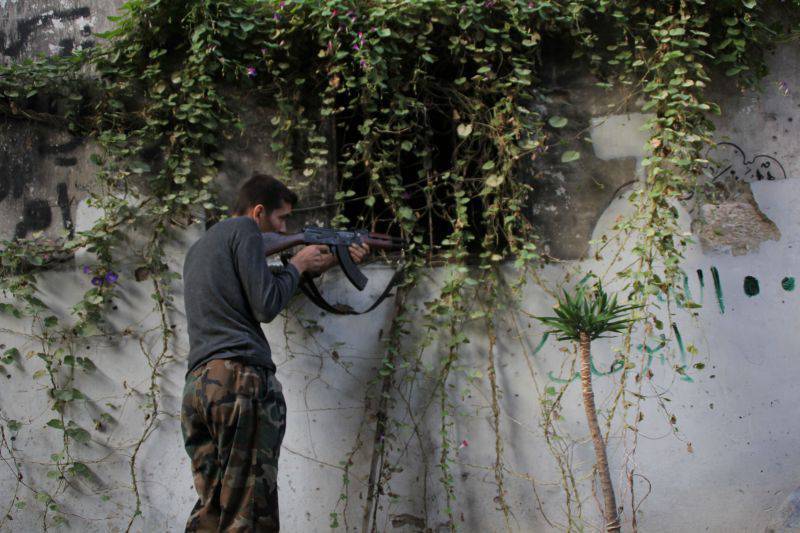 "Our position differs from Russia politically, but we trust it. I believe that our cooperation in the fight against IS will be fruitful. (...) The SSA is now suffering from disunity in the ranks of the command, its members have different views on the action plan of the Free Army. We are against the regime, against the IS and against the Dzhebhat an-Nusra. However, if an agreement is reached with the Russian Federation, it will not remain at the level of the initiative, and a new command will be formed, "RIA says
"News"
.
As part of the Free Syrian Army, there are many armed groups and squads that participate in hostilities with the aim of overthrowing the Syrian President Bashar al-Assad. The backbone of the SSA were the former military of the government army of Syria, who went over to the side of the opposition. Formally, the SSA is headed by the Supreme Military Council, which is supported by the opposition National Syrian Coalition of Syria and the General Staff, but in reality the groups practically do not coordinate military operations with them.
Russia joined the fight against the "Islamic State" in Syria on September 30 after Bashar Assad's request. To date, more than a thousand combat missions of the Russian Air Force have been carried out, during which hundreds of militants, dozens of command posts, warehouses and other military infrastructure have been destroyed. In addition, ships of the Caspian conducted a successful launch of 26 cruise missiles against targets in Syria
flotilla
.