The representative of the Syrian militia "Hawks of the desert" told a journalist RIA
"News"
that the Syrian military and militia knocked out militants from 50 settlements in the province of Aleppo.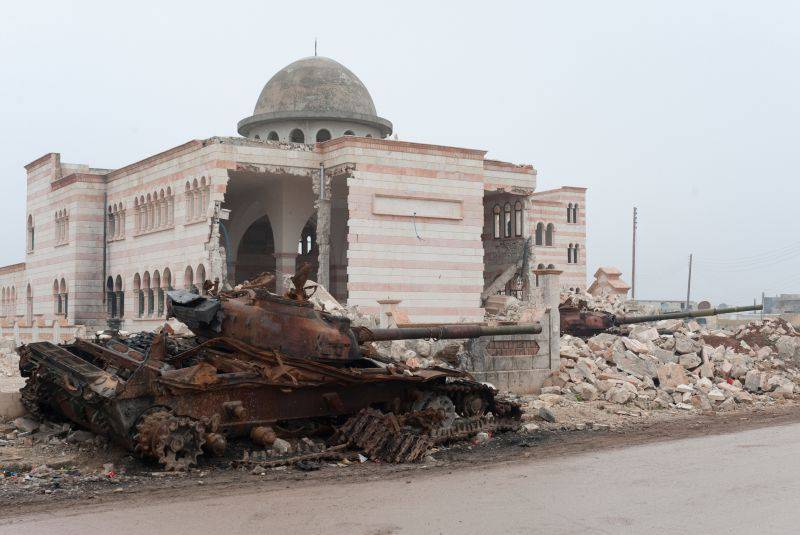 "Yesterday (Monday) the army advanced deep in the direction of Idlib province. Freed about 120 square kilometers - 50 villages. Some residents of Lyudekha and Khaddadin have already begun to return to their homes and rake debris today, "he said.
In addition, a large-scale attack on the province of Idlib, which is completely captured by terrorists, is also coming from the northern region of Hama province. In this direction, the Syrian military entrenched in several localities on the border of the province: in the north-west of Idlib, fighting continues for the city of Salma (Lattakia Province) and the mountain ridge of Jib al-Ahmar.
According to the Syrian military, militants from the "Junud Kakauk" and "Dzhebkhat al-Nusra" groups, whose positions are located in the northern region of Lattakia province, regularly receive military assistance from Turkey. In addition, thousands of mercenaries cross the Turkish territory.
The offensive in the north, north-east and north-west of Syria began after the massed airstrikes of the Russian Federation's armed forces, which resulted in the destruction of command posts and warehouses with
weapons
, training bases and factories for the production of explosives militants.