Three multi-purpose Su-34 front-line bomber will receive one of the air bases in the south of Russia by the end of the year, according to
MIC
with reference to Interfax-AVN.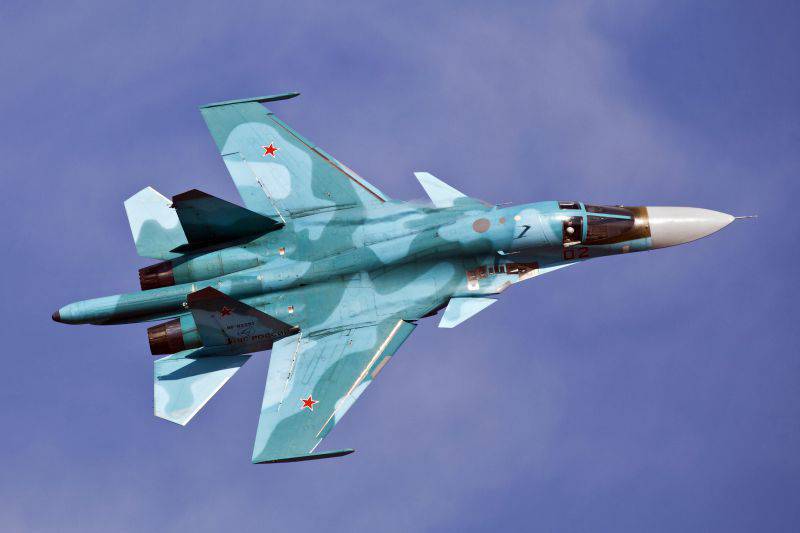 "Bombers will arrive at the airbase in the Southern Military District from the Novosibirsk Chkalov Aviation Production Association," the agency source said.
"The next batch of Su-34 will go to the Southern Military District in the framework of the 2015 state defense order of the year," he added.
Su-34 replaces the all-weather front-line bomber Su-24 and will form the basis of the front-line attack
aviation
.
"The serial production of the aircraft was organized at NAPO of the Sukhoi holding. Aircraft deliveries are carried out within the framework of the five-year state contract concluded by the Ministry of Defense of the Russian Federation concluded in 2008. In March, Sukhoi company signed another government contract for the supply of a large lot of Su-2012 to the Russian Defense Ministry, "the agency reminds.
Experts note that "in terms of fire and information countermeasures, regardless of the time of day and weather conditions, the aircraft can effectively hit ground, sea and air targets in any geographic area using the entire range of aviation ammunition, including precision ones."
The maximum speed of the Su-34 is 1900 km / h, the flight range is up to 4 thousand km, the combat load is up to 8 tons. The aircraft has 7 world records, including the height of horizontal flight with a load 5 thousand kg.