Representative of a delegation of Russian parliamentarians who recently visited Syria, Senator Dmitry Sablin in an interview with the newspaper
"News"
spoke about the plans for the post-war reconstruction of Syria. We are talking about the stage of development of the country, which will inevitably follow the defeat of terrorist groups attracted to Syria by third countries to realize their interests. According to Dmitry Sablin, Syrian President Bashar Asad noted that only Russian companies will be entitled to implement the largest reconstruction projects in Syria.
Bashar Asad made it clear that firms from Switzerland and France are willing to take part in the restoration of the Syrian infrastructure and housing stock, but Russian companies will be given priority.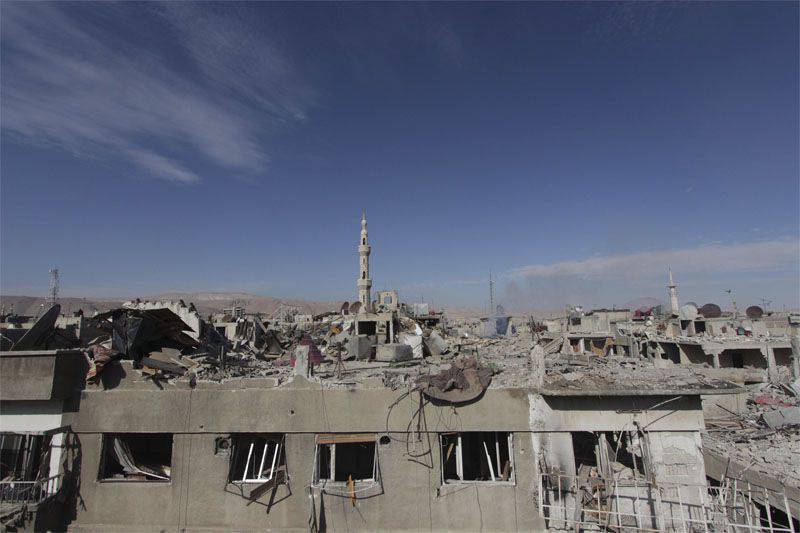 Sablin:
As Bashar Assad said, there are already areas that can be restored in Syria, and the Syrians are ready to give all the contracts, which are hundreds of billions of dollars, to Russian companies.
The senator also said that the Syrian President gave the highest rating to the actions of Russian pilots in Syria. According to Bashar Assad, for the first time in 4 of the year, the return of people who were forced to leave Syria a few years ago due to the outrages of terrorists was recorded.
The Russian delegation, which communicated with Bashar Assad, also included representatives of the clergy and public structures.