Military attaches of a number of foreign countries (Britain, Germany, Italy, Saudi Arabia, USA, Turkey, France and some other countries, including NATO countries) have been invited to the Russian Ministry of Defense. The defense department of the Russian Federation demanded an explanation about a number of injections about the fact that Russian planes in Syria are allegedly attacking medical institutions and other civilian objects.
RIA News
cites the statement of the Deputy Minister of Defense of the Russian Federation Anatoly Antonov:
Today we invited military attachés of the United States, Great Britain, France, Germany, Italy, Saudi Arabia, Turkey, the NATO bloc and asked for a formal justification for the substance of the statements made or for a refutation. This is especially true of egregious accusations in a number of English-language media in hospital pseudo-shots. We are accused not only of attacking "moderate opposition", but also of civilian objects, such as hospitals, as well as mosques and schools. As a result of this, as reported in the Western media, allegedly civilians are dying.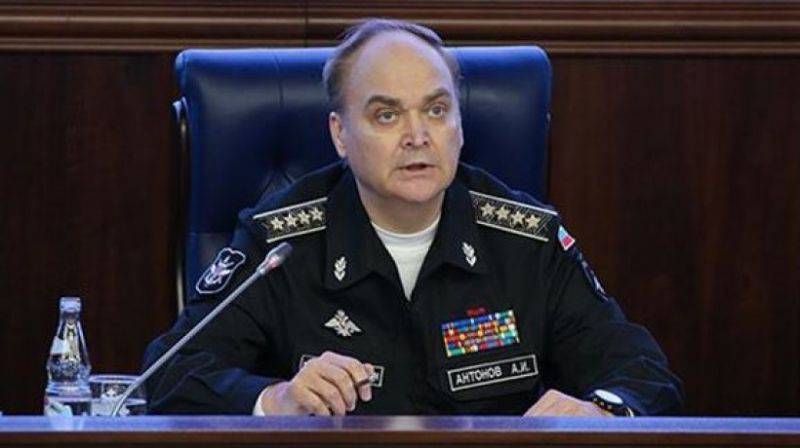 At the same time, Antonov noted that some Western politicians, referring to anonymized publications in social networks or the media, often make such unfounded accusations. Deputy Minister of Defense of the Russian Federation names the names of Western politicians who replicate false information about actions
aviation
Russian Aerospace Forces in Syria: Pentagon chief Ashton Carter, British Defense Minister Michael Fallon, French Secretary of Defense Jean-Yves Le Drian, US Secretary of State John Kerry, NATO Secretary General Jens Stoltenberg.
Anatoly Antonov once again reminded that air strikes in Syria are inflicted only on objects whose affiliation to terrorists has been confirmed by several sources, and that strikes on hospitals and mosques are excluded in principle.
Apparently, the statements of the militants themselves, videotaping a pile of stones and claiming that "there was a hospital", for a number of foreign "partners" have much greater "informational value" ... about the attacks of the Saudi bomber on the hospital of the same charitable organization in Yemen, the Western media prefer not to notice, or even try to justify them.