The export potential of Russian MiG fighters is very large, for example, the MiG-35 can be increased over time to the level of the 5 generation, reports
RIA News
statement by the head of Rosoboronexport, Anatoly Isaikin.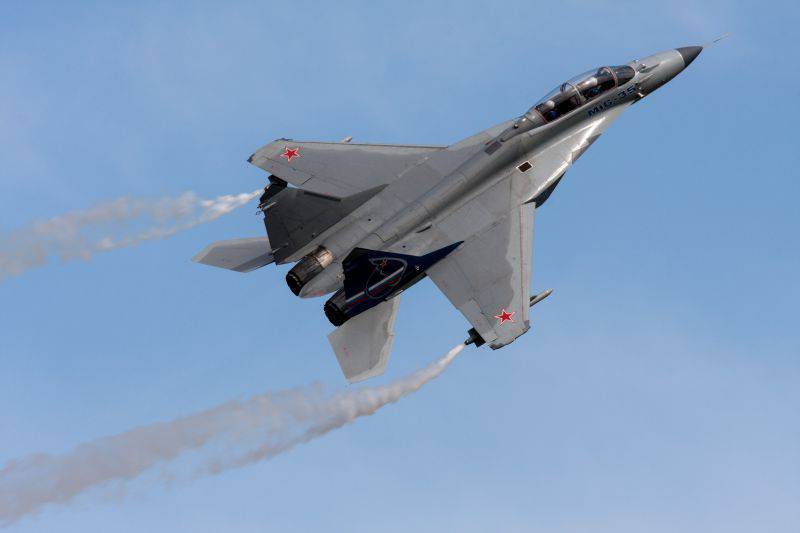 "There are promising models in this brand, for example, the MiG-35. There are prospects for its development to the level of the "light" fifth generation, therefore it has a very large export potential. "
- Isaykin told reporters.
According to the developers, "MiG-35 is a new combat
aviation
the complex, the fifth-generation information and aiming systems are integrated into the on-board electronic equipment ". A multifunctional aircraft is capable of using high-precision ammunition for any purpose, as well as performing a number of functions that were previously assigned only to reconnaissance vehicles.