The head of the US military, Ashton Carter, said that Russia's actions in Syria "will not interfere with coalition plans." At the same time, Carter emphasized that the United States does not cooperate with Russia on the Syrian issue. It is understandable, because how will Washington cooperate if the pilots of the Russian VKS and the military of the Syrian army actively interfere with its terrorist offspring in implementing the chaos policy in the Middle East ...
RIA News
gives the text of a statement by Carter, who spoke at the Senate hearing:
We do not cooperate with Russia and will not allow it to influence the course of the coalition.
After that, the head of the Pentagon said that the United States hopes to strengthen the air campaign against the militants of the so-called "Islamic state." For "strengthening the air campaign" the Pentagon plans to allocate additional aircraft.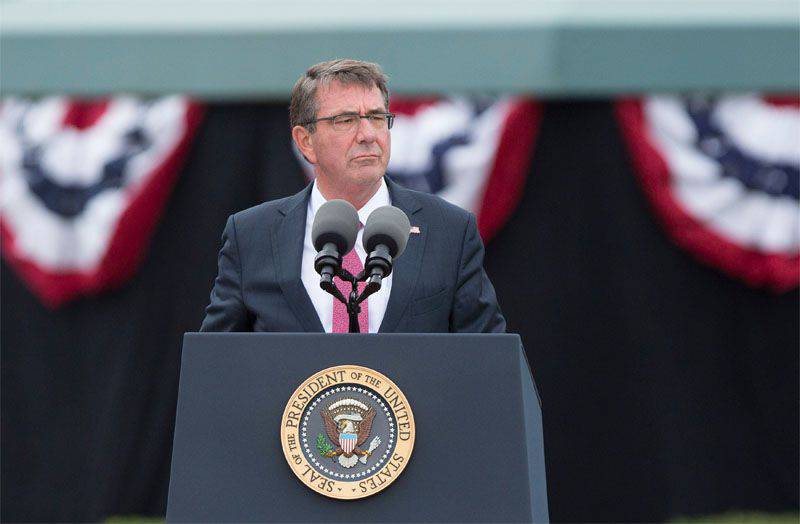 Answering the question of whether in the near future US forces would create a no-fly zone over Syria following the example of Libya, Carter said that the creation of such a zone is "not planned". At the same time, Carter added that the Pentagon does not have the very concept of creating a no-fly zone.
Ashton Carter:
We currently have no operational concept of a no-fly zone, which we are ready to recommend.
There is no concept for obvious reasons - the sky over several provinces of Syria is actually controlled by the Russian
aviation
, and all the talk about "the possibility of creating a no-fly zone by US forces" is nothing more than an attempt to American complacency, which is failing today.