In Kharkov, evacuated employees of the Regional State Administration. In the regional administration of the Ministry of Internal Affairs it is reported that a call arrived at the control desk of the person on duty that a bomb was allegedly planted in the RSA building. An investigative team, bomb experts, criminologists, as well as representatives of the canine service left for the administration building of the Kharkiv region.
Meanwhile, the Ukrainian radicals declare that it is immediately necessary to hold re-election in Kharkov. The radical forces are motivating the holding of new elections by the fact that Gennady Kernes, for whom almost 60% of voters voted, cannot serve as mayor due to the fact that in February-March 2014 of the year he participated in anti-Maidan rallies in February-March, held under the Russian tricolor.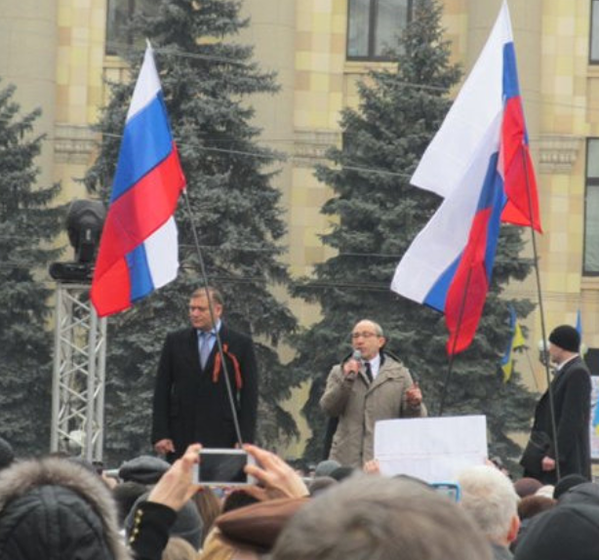 Kernes himself refers to the calls of the radicals "to correct the situation" calmly enough. His statement, published on the Kharkov portal
"City Watch"
:
The first thing we have to do is say thanks to Kharkov for the right choice. I am confident that we will win, and we will have a constructive majority. We will fulfill the promises that were made during the election campaign. We will complete them to a logical end, so that Kharkiv citizens feel protected, including knowing what a beautiful and beautiful city they live in.
Kernes is the only mayor of all the heads of large Ukrainian cities who has retained his seat "since the times of" the presidency of Viktor Yanukovych.