The C-50 cannon that appeared in the USSR in the middle of the 23-s could rightly be called the "Tsar Cannon". NATO experts then noted that the gun has outstanding characteristics, especially with regard to the firing range. Later it
weapon
appeared in the Middle East. About this in his article for
Messenger of Mordovia
writes Lev Romanov.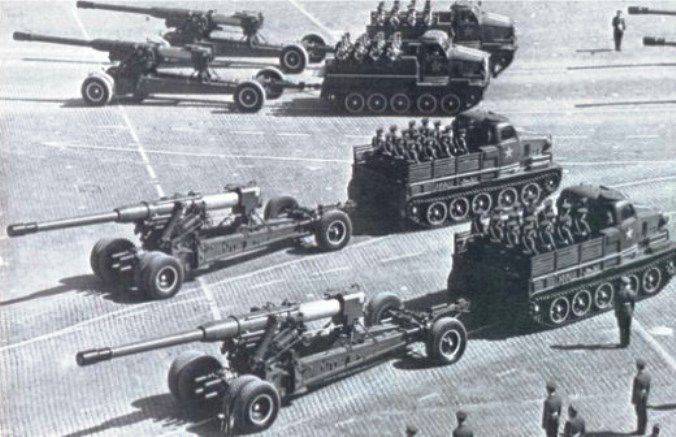 C-23 on Red Square
"The technical specifications are amazing even now. The mass in the combat position - more than 21 t. Calculation of 16 people. And the firing range for its time was a record. High-explosive projectile with a mass of 88 kg could hit targets at a distance of more than 30 km. At that time, many multiple rocket launchers did not even come close to such characteristics, "the author writes.
However, the gun did not take root in the Soviet army - while the command was too carried away by rocket projects. The gun was remembered closer to 70, when USSR friends in the Middle East needed long-range artillery. Choice stopped at C-23.
"Since the production of this weapon was discontinued at that time, Soviet defenders had to make titanic efforts to reanimate the release of the gun. An active-projectile with a firing range of almost 44 km was specially developed for it, "writes Romanov.
The main recipients of C-23 were Egypt and Syria. The Israelis during the war 1973 g managed to capture one of these guns.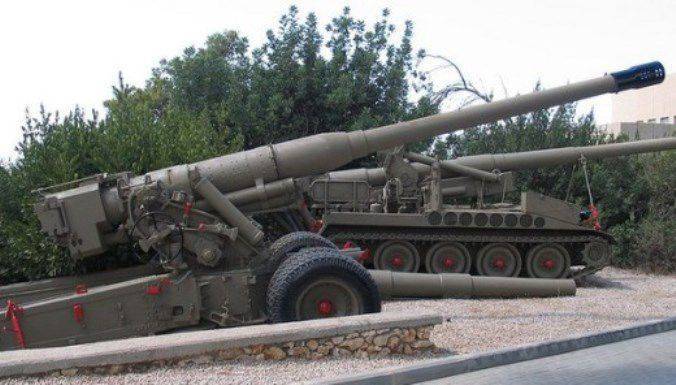 Trophy cannon
It is not known how many guns are left in service with the Syrian army, but photos published on the Internet say that they exist.
The last time C-23 was fixed on the positions of the Syrian government forces in May 2015.
C-23 Syrian Government Forces