In the European Union, they continue to look for ways to solve the hardest migration crisis that the continent has to face. Often, the solutions that are proposed by European officials look, to put it mildly, doubtful. So, the news agency
Reuters
, referring to the official corps of the European Union, reports that in Brussels they offer refugees not to walk from one country to another, but to wait for special free flights, without leaving, for example, Greece.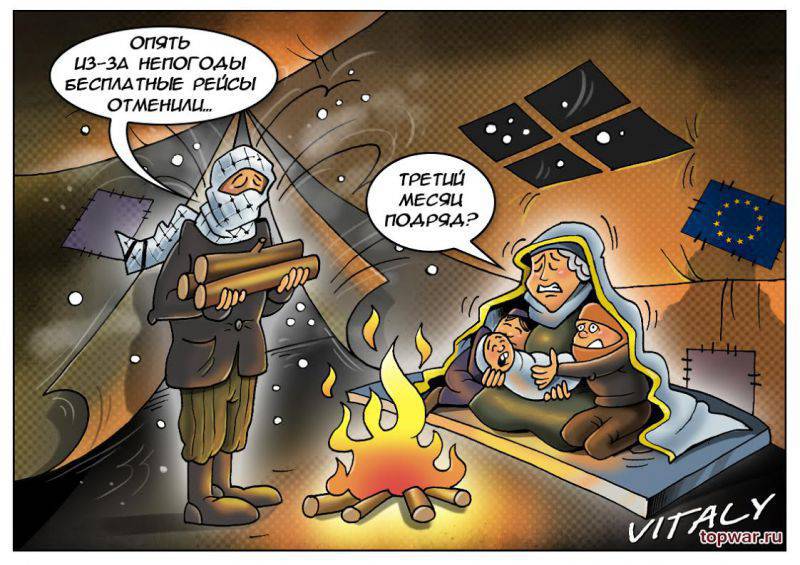 The official declares that it is necessary to appeal to the heads of the families of refugees with the request to stay in Greek territory with their wives and children until Brussels decides to allocate special aircrafts that will deliver refugees to other EU countries in a free mode according to the quotas previously allocated .
Why is Greece so distinguished by European officials? The fact is that recently the government of this country received about 6 millions of euros from the Eurokazna for "solving the problems of refugees". With this money, official Athens should equip special accommodation centers, trying to keep new flows of immigrants on its territory. But the problem of both Greece and the entire EU is that the immigrants are not going to ask the Eurocrats in which country they should wait for the decisions they are making in Brussels.
All in all, in the document adopted in the EU and the Office for Refugees, there are 17 points, among which there are, for example, the following:
provision of temporary shelter, food and water;
the provision of free medical services;
continuous improvement of sanitary conditions.
Among the European right (and not only the right), the growth of discontent continues, resulting in mass protests. One of the most numerous actions recently took place in German Cologne.