IG militants blew up ancient columns in Syrian Palmyra, reports
Look
with reference to the Lebanese edition of An-Nahar.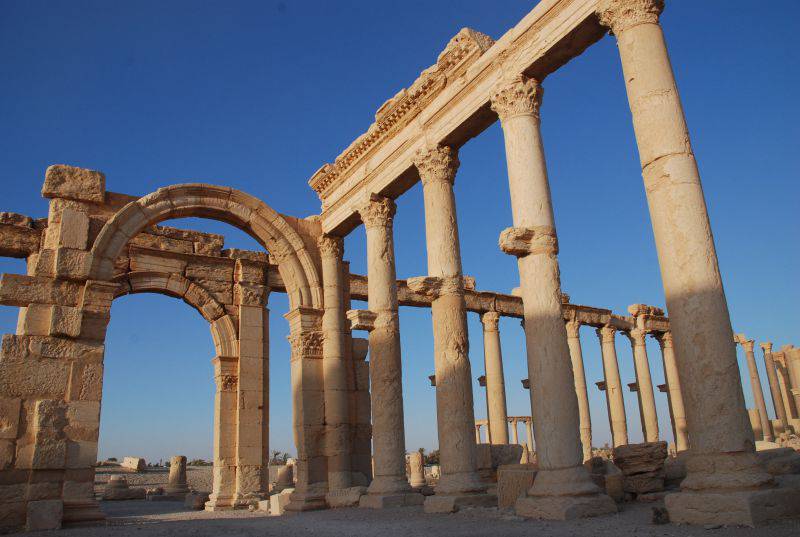 How many columns were destroyed, and what era they belong to, the newspaper does not report.
Recall that the city of Palmyra was captured by Islamists in May. Since August, they began to destroy ancient monuments: explosions were arranged in three funerary towers and the temple of Bela.
In October, the bandits destroyed the ancient Arc de Triomphe.
Moreover
news
Arabi 21 portal reported that the IG claimed responsibility for the explosion in a mosque in the city of Najran, located in southeast Saudi Arabia.
Information about the explosion gave yesterday the TV channel Al Arabiya. According to him, "a suicide bomber, with explosives fixed on his body, entered the mosque after the end of the evening prayer and blew himself up among people who left the mosque." Two dead and many wounded were reported.
Representatives of the IG stated that the perpetrator of the terrorist act "was Abu Ishaq al-Jizani, who blew himself up in the place of worship of the Ismaili cult."
Also, the extremists promised "not to leave the Ismailis alone (supporters of one of the movements in the Shiite branch of Islam) on the Arabian Peninsula," reports Arabi 21.