General Director of Aviastar-SP Enterprise Sergey Dementiev told a journalist
TASS
After installing two additional tanks, the new Russian Il-78М-90А tanker can carry up to 110 additional tons of fuel.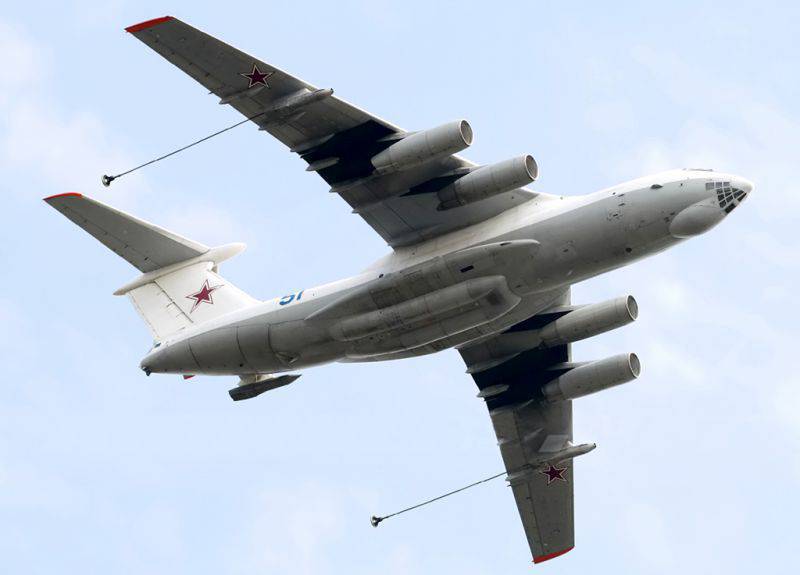 "The task for the next year is to lift the IL-78М-90А into the air. This is the first flight model to be tested by the state, and we hope to conclude a contract based on the results, "he said.
"Military Industrial Courier"
.
Dementiev noted that each additional fuel tank can hold up to 50 tons of fuel, and refueling can be made both from the tail section and from the side of two wings, which allows simultaneously filling three airplanes in the air. Earlier it was reported that on the ground it is possible to simultaneously refuel up to four aircraft.
According to the plans of the Ministry of Defense, the IL-78M-90A will be the main tanker, which will be adapted for air refueling of bombers, fighters and special aircraft
aviation
.
The new IL-78 received four engines of the new generation PS-90А-76 with increased take-off load: two modes are provided - maximum increased with 16 thous. Kg and maximum with thunder 14.5 thous.