Moscow "can afford a military operation in Syria," despite the difficult economic situation in the country, writes the British newspaper "Financial Times", based on its own calculations and data published by IHS Jane's analytical center.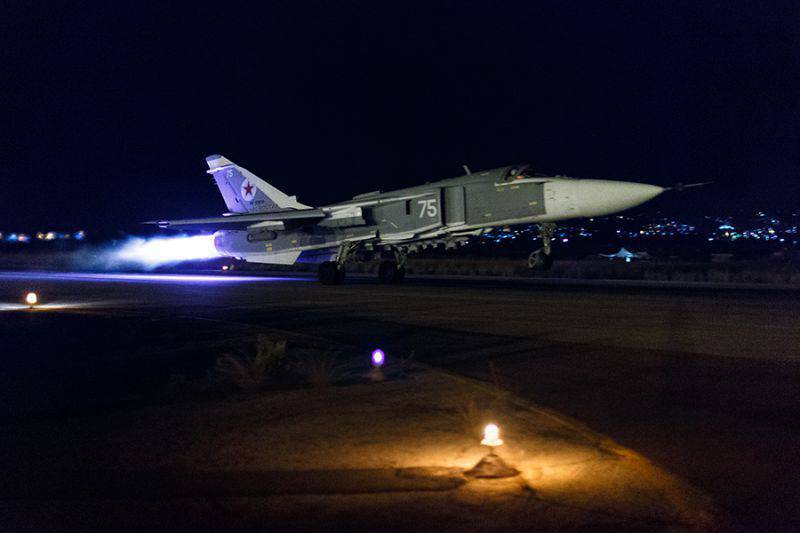 "Even if the Russian Federation will maintain the current level of air strikes during the year, it will spend less than three percent of the appropriations envisaged for national defense in 2016," - quotes the publication
MIC
.
"We believe that the daily expenses for such campaigns are currently reaching 2,3 - 4 million dollars," said the newspaper, Ben Moore, lead analyst for IHS Jane's.
"The daily expenses of Russia for its military contingent in Syria can be a tenth of the amount that the US spends on a similar number of its troops in Afghanistan," writes the publication. "This is achieved, in particular, at the expense of Russia saving fuel by supporting troops by sea, as well as by concentrating military personnel at a military base, and not by deploying it over a vast territory.
For comparison, the publication cites the Pentagon's now known expenditures on fighting the IG: for 14 months, the military department spent $ 4 billion, or about $ 10 million per day.
"Experts agree that the expenses of the Russian Federation for the operation in Syria are very small compared to its total defense expenditures," the British newspaper states.
Earlier, Dmitry Peskov said that the price of a counterterrorist operation in Syria does not go beyond the regular budget of the Ministry of Defense and will not become a burden for the budget. "No, this (operation in Syria) is not a burden for the Russian budget," he told reporters. "In any country, especially as large as Russia, the armed forces are in a constant mobile state, there are sudden checks, exercises are being conducted, including very large-scale ones, which corresponds to the geography of Russia." "Against this background, such an operation does not go beyond the regular budget of the Ministry of Defense," he added.