The series of attacks and attacks on military, police and civilians in Israel continues. The press service of the Israeli Ministry of Defense today issued a statement that a man with a knife tried to commit an attack on an Israeli soldier in the city of Hebron.
Other soldiers of the Israeli army who were near the site of the attack opened fire on the assailant, as a result of which the criminal was eliminated.
According to
9 channel
Israel, the attacker was a 18-year-old resident of a Palestinian village located on the right bank of the Jordan River. Over the past day this is the second such incident. In the morning, another resident of the Palestinian territories attacked an Israeli near the village of Kiryat Arba with a knife. The attacker inflicted several knife wounds to the young man. A few seconds later a terrorist shot dead in time army outfit. An injured Israeli in serious condition was taken to a local clinic.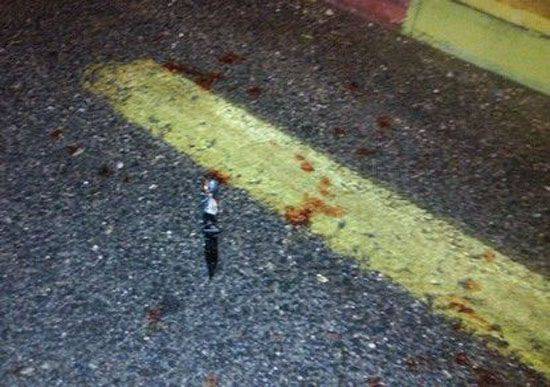 On the eve of the Israeli police managed to take the terrorist alive, who attacked with a knife at 25-year-old young man in the city of Ariel. The terrorist was 26-year-old Tamer Khadir - a resident of the Arab village of Bit located in the vicinity of Nablus.
According to the statements of the Israeli special services, all the actions of terrorists who have gone into the "war with knives" are coordinated from a single center. About exactly where this center is located, the press is not reported.