The Ukrainian authorities did not have time, as they say, to wake up from the decision of the European Court, which satisfied the claim of the ex-President of Ukraine Viktor Yanukovych for compensation of court costs in the "sanctions" case, as a new "Zrada". This time, the General Court of the European Union (Luxembourg) spoke in "Zradniki", which satisfied the claim of the first deputy head of the presidential administration of Ukraine, Andriy Portnov. Recall that Andrey Portnov worked in the administration during the presidency of Viktor Yanukovich, and that in 2014, Ukraine and the EU Council imposed personal sanctions against Portnov, arresting accounts. Portnov filed a lawsuit about the illegality of sanctions, and today it became known that he won the trial.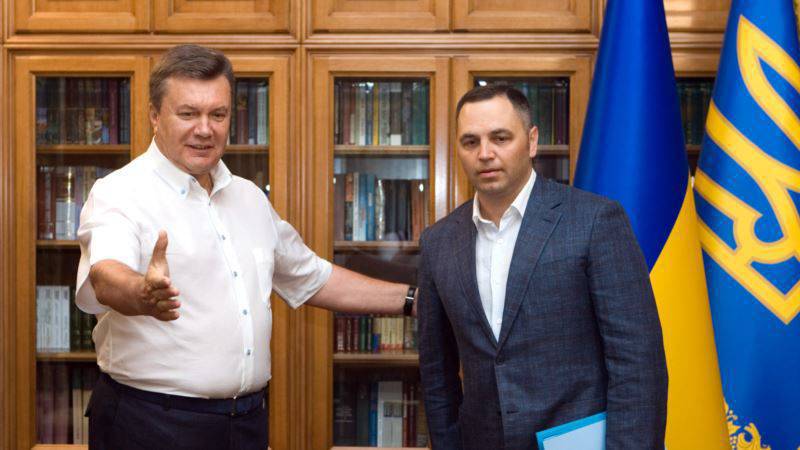 UNIAN
gives the text of the decision of the judges of the EU General Court
The General Court upheld the actions of Portnov. The court considers that Rada identified Portnov as responsible for misappropriating funds from the state budget of Ukraine solely on the basis of a letter from 3 in March 2014 to the General Prosecutor's Office of Ukraine (...) The court considers that this letter does not provide any details or facts against Mr. Portnov or his responsibility in this matter. On this basis, the court concludes that the inclusion of the name of Mr. Portnov in the list does not satisfy the criteria for determining the persons whose funds were frozen.
Kiev may consider that the decision taken in Luxembourg is "zrada" squared, since Andrei Portnov went to Russia (Moscow) in March 2014 of the year, where he lives to this day.
Trying not to completely lose face (if anything left to lose), they say in Kiev that the court's decision regarding the former deputy head of the presidential administration Yanukovych is "not so important." As an argument, information is provided that the EU has already lifted sanctions against Portnova more than six months ago.
If the courts in the EU win Yanukovych and Portnov, then such court decisions may well become systematic in respect of the persons against whom sanctions were imposed.