The acting head of the information support department of the Black Sea Fleet of the Russian Federation, captain of the 2nd rank Nikolay Voskresensky reports that tactical exercises of the Black Sea have begun off the coast of the Crimean peninsula
fleet
involving a crew of missile boats. From message
press service of the Black Sea Fleet
:
In the training grounds of the fleet off the coast of the Crimea, the crews of the Samum air cushion, the Mirage small rocket ship, the Shuya, P-60 and P-109 missile boats will work off the attacks of the conditional enemy's air attack weapons .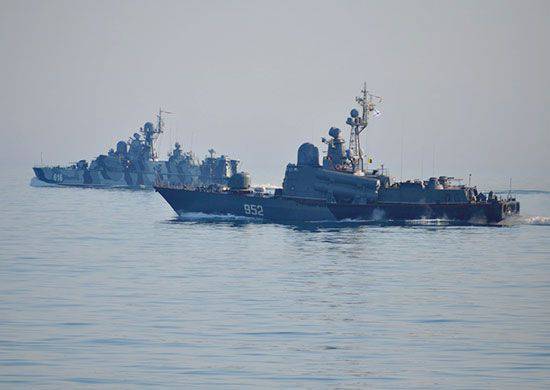 The role of a conditional adversary is performed by naval bombers
aviation
Black Sea Fleet - Su-24.
The tactical exercise is conducted under the direction of the commander of the Crimean naval base, Captain 1, rank Yury Zemsky.
According to Nikolai Voskresensky, the sailors will fight with the KUG (ship strike group) of a conditional enemy. In this case, the role of the enemy will be played by the ships of the brigade for the protection of the water area of ​​the Black Sea Fleet of the Russian Federation.
The culmination of the exercise will be the firing of cruise missiles from the sides of missile boats used in tactical exercises off the coast of the Crimea.
During the exercises with rocket firing closely watched Ukrainian "partners", clearly not wanting to be in the role of "conditional" enemy ...